May 1, 2018
Twin and Turbine Appoints Rebecca Groom Jacobs as Editor-in-Chief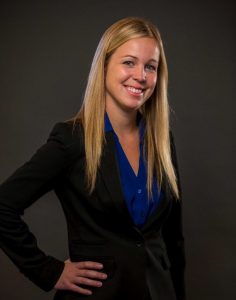 TRAVERSE CITY, Mich. – Twin & Turbine and VP Demand Creation Services (VPDCS) are pleased to announce the appointment of Rebecca Groom Jacobs as Editor-in-Chief of Twin & Turbine Magazine. She will succeed Dianne White, who recently accepted the role of Executive Director at MMOPA. Jacobs, an aviation marketing and communications specialist based in Wichita, will assume editor duties beginning May 1.
"Dianne has found a tremendous replacement in Rebecca, who has been in-and-around general aviation her entire life," said Dave Moore, President of VPDCS. "Her passion for the industry is evident, and we're excited to see that passion translate into insightful editorial content for the Twin & Turbine community."
A private pilot and marketing graduate, Jacobs has spent the last six years completing marketing and communications projects for major engine manufacturers and aircraft OEMs including Textron Aviation, Piper Aircraft and Quest Aircraft. Most recently, she joined her father and sister with consulting firm Groom Aviation as the communications director, specializing in the development of aviation-specific content for websites, blogs, social media and newsletters. Jacobs has also served as a contributing writer for Twin & Turbine since early 2017.
"From learning to fly in a J-3 Cub to working for a top aviation marketing agency (Sullivan Higdon & Sink), Rebecca has accumulated impressive experience in her relatively young professional career," said Dianne White. "Those experiences and insights joined with her demonstrated writing capability are the perfect formula for this editor position."
In her new role, Jacobs will oversee the content, design and quality of Twin & Turbine magazine. Readers can expect to see a continued focus on topics surrounding the safe, efficient operation and ownership of high-performance twins, turboprops and jets. You can contact Rebecca at 316.641.9463 or rebecca@twinandturbine.com.