At some point in your flying or aircraft ownership career, the time will likely come that you are considering stepping up to a higher performance aircraft. After researching airframes that fit your needs, mission and wallet, then it may be time to explore setting up a demonstration flight.
But what can you expect in a demo? How can you prepare? What questions might be beneficial? Whether it is new or used, single or multi-engine, piston or turbine, there are steps you can take to gain the most out of this all-important flight.
Setting Expectations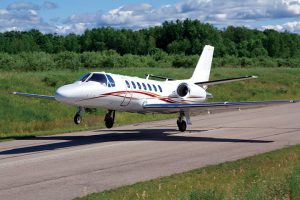 When it comes to demoing an aircraft, the bulk of the effort is often the preparation leading up to the flight. This is where you can work closely with your salesperson, buyer's agent or trusted flight instructor to identify your general intentions and expectations of the flight beforehand.
"My biggest advice is to spend as much time as possible with the planning," said Tyson Teeter, co-owner of Southwind Global Aviation and former OEM demonstration pilot. "It is helpful for both parties if the customer has already determined what they would like to do when they are with the airplane."
To start, you can come up with a list of the specific performance and features of the airplane you assuredly wish to see. Ask yourself questions such as what led to your desire to step up? What characteristic or capability is most important to you?
Often, salespeople and demonstration pilots will inquire, what is the mission you are completing 90 percent of the time? The once-a-year trip to the Bahamas with 10 of your closest family members and friends probably should not make or break the purchase decision. Consider your typical route and load and incorporate those factors into your list.
"If customers are making a big leap, such as a piston to a turbine, training is also a big consideration," said Kirby Oretga, chief pilot at Yingling Aviation and former OEM demonstration pilot. "Your salesperson, demo pilot or instructor will help you work through the different types of scenarios and requirements."
In addition to brochures and spec sheets, inquire if the POH is available. Certainly, do not feel pressure to memorize any data, but reviewing will provide a good overview of the systems, speeds and limitations, prompting potential questions during your time with the demo pilot (who may also be your salesperson). Their job, in addition to functioning as pilot in command, is to be the technical expert, assuring your flight is as informative, safe and constructive as possible.
"More and more, the focus of demo flights today is on the revolution of avionics. An airplane flies like an airplane, regardless if it is a single-engine airplane or a jet," added Ortega. "The avionics and safety features that they provide is what people are usually impressed by."
Depending on the airplane and your familiarity, you may want to schedule an avionics demo on the ground prior to the flight. It is much easier to absorb the capability and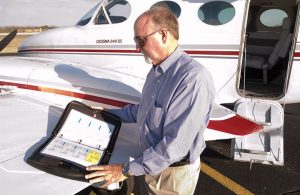 complexity of a new technology panel when quietly sitting on the ramp hooked up to ground power, as opposed to trying to do it while operating in active airspace.
Planning the Route
Customarily, you will either be able to select a local demo, trip demo, or possibly both. A local demo at the customer or aircraft's home airport is most common. But a trip demo is advantageous in that it allows for performance data to be more easily compared on a familiar mission.
"I'd recommend planning a flight route that is long enough to experience the aircraft in all phases of flight, preferably at an altitude you would normally fly," said Teeter. "Maybe also reach out to other pilots who already fly the aircraft professionally – find out what the biggest limitations with the model are. Their opinions may or may not influence your preparation, but it can provide real-world experience."
Another source where you can preview real-world experience is online via aircraft owner association forums. Keep in mind, the negative can sometimes outweigh the positive, but comments and conversations from current owners may still be insightful.
As with any flight, be sure to carefully consider the conditions you could experience. Even though the airplane (particularly new) might exhibit cutting-edge technology does not mean you should take a demo flight in challenging environments.
"Ideally, a demo will take place on nice day so we can focus on the airplane and not the weather," said Kris Layson, sales representative and demonstration pilot at Muncie Aviation. "Good flying conditions make it a lot easier to answer questions and allow the customer to really experience the features and handling characteristics of the airplane."
Lastly, determine if you require passengers onboard, such as your CFI, copilot, or significant other. Depending on the situation, it could be useful to include people on the flight along with you. But be cautious: adding a passenger to some flights may mean that you are not allowed to fly in the left seat or conduct certain flight maneuvers. Discuss this matter with the salesperson or demo pilot prior to the flight.
Demo Day
Depending on the aircraft's complexity and your familiarity, the walk-around can take anywhere between 30 to 60 minutes (during a trip demonstration, that estimate may decrease since you will be with the airplane for a longer span).
What tip do demo pilots seem to unanimously agree on? Take notes.
"I am always really impressed when someone takes notes. It is surprisingly rare despite the overflow of information," said Teeter. "The demo can quickly turn into a blur for customers and notetaking can be really helpful in retaining key information – especially if they are considering multiple aircraft."
Remember your key performance and features list? Leave space for adding data and impressions by those line items as you go. As an added bonus, snap a few photos along the way, too.
When you circle the aircraft in the walk-around, feel free to manipulate the doors, baggage compartment, etc. If permitted, bring bags you commonly travel with to see how they fit. Are you a golfer, skier, hunter? Try different packing scenarios and don't forget to confirm whether a space needs to be heated or pressurized for a specific cargo.
In the cabin, get a good feel for the legroom and configurations by moving the seats on all their axis. Are there weight-and-balance considerations regulating who sits where? How are the amenities? The storage? What do you require as far as entertainment? Is it already installed or an additional cost? Factor in the costs of WiFi providers if needed.
"I find it is important to run through a weight and balance. A lot of airplanes out there might look great, but you don't really know how you can fill it until you write one up yourself," said Teeter. "Perhaps even two weight and balances, one loaded and one unloaded."
While in the cabin, you'll also want to closely examine the condition and coloring of the interior. Is it to your taste? Is it comfortable? Will it need to be changed or updated? These unexpected costs can add up quickly.
Next, make your way to the cockpit. What are your first impressions? Did you find it easy to enter and get seated? Is it comfortable with good visibility? Does the instrument panel appear logical and organized? In most advanced cockpits, the switches are grouped in common clusters (electrical, lighting, ice protection, etc.). The more features you can familiarize with on the ground, the more informed and productive your time will be in the air.
The "Typical" Demo Flight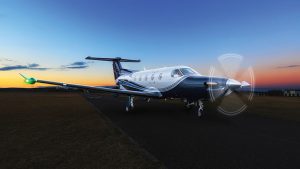 Often, a demo flight starts out with a normal start followed by flight plan input and after-start checklists. If you are not pressed for time, ask to be walked through some of the checklists. Note how many items are first-flight-of-the-day checks, and how many must be completed before each flight.
Prior to taking the runway, the demo pilot should take a few moments to brief the plan for the take-off and initial climb, emphasizing what is expected from you and what can be expected from him or her. A normal take-off is standard, but it is helpful to understand the takeoff configuration and what other configurations are possible. As you take off, observe the climb and handling characteristics.
"I frequently fly customers on a triangular-type flight – three fixes demonstrating the climb, speed and descent," said Layson. "We'll take off and climb to a fix, and from that fix to the next. It's perfect for testing the speed during climb and cruise. Then the next fix is the descent back to the airport. This pattern can be as short or long as needed, but really shows what the airplane is capable of."
Tips during the cruise phase: take a few photos of the engine power settings and speeds for reference, and review the cruise power charts for your altitude and compare with what you actually see. If they are close, you can assume other charts will be accurate and dependable for studying purposes later. This is also a great time to experiment with the avionics. For instance, explore how Vnav or a user-defined hold works.
Once you begin the descent, evaluate the checklists and see how easy or difficult is to slow the aircraft down. You can also plug in an approach and watch how it is sequenced.
"During the descent, pay attention to how things are being accomplished," said Teeter. "What variables are you working with to slow it down? Is any step particularly inconvenient or difficult? Will it take a lot of practice to make a good landing? This is the time where you can compare the book to actual feel and experience."
Now that you understand what a "typical" demonstration flight looks like, feel free to add or subtract. Flight maneuvers such as steep turns, stalls, slow flight and short field takeoffs/landings are commonly requested and allowed.
The Debrief
Following the flight, take the time to sit down and discuss your thoughts on the aircraft's performance while it's fresh in your mind. Does it appear to suit your mission? Do you have any additional technical questions?
Before parting ways, ask for contact information from everyone involved, including the demo pilot, owner and salesperson. Should you have additional questions, which you most likely will, you can contact them directly for information. Demo pilots can provide real-world operational data that will ultimately help you decide which aircraft is right for you.
Demo flights can be an instructive, informative and fun step in getting you into your next airplane. However, what you get out of the experience is directly proportional to what you put in. Like the old adage goes, plan your flight and fly your plan.