A conversation with NBAA's Ed Bolen
As NBAA and the business aviation industry readies for the kick-off of the 2017 NBAA-BACE Convention & Exhibition, the industry is faced with unprecedented challenges. On the flipside, new training approaches, technology, avionics, and products are making aviation safer, more efficient and more rewarding than ever. All of this will be at the forefront at the upcoming convention scheduled for Oct. 10-12 in Las Vegas.
Last month, Twin & Turbine caught up with NBAA President and CEO Ed Bolen to discuss the biggest issue facing business aviation – ATC privatization – as well as what we can expect at this year's convention.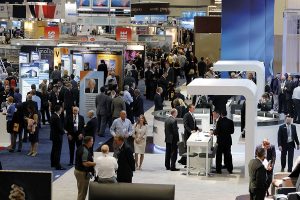 T&T: ATC privatization is the biggest threat facing our industry right now. With the fall Congressional session in full swing, what is the strategy to keep the heat on this important issue? What can owner-operators do ensure the voice of general aviation is heard?
Bolen: The ATC privatization plan fixes a problem that doesn't exist, as we have one of the safest, most effective ATC systems in the world. However, we are up against a very well-organized and well-funded airline lobby that is trying to seize control of the air traffic system. The result of that would be very devastating to the general aviation community. At its most basic level, this is an attempted power grab by the airlines. The Congressional Research Service, which is a Congressionally funded think-tank, said in July it is likely unconstitutional. The Congressional Budget Office came forward in August and said it would cost the American taxpayers $100 billion to do this. Nevertheless, we see an effort to put this measure on the House floor soon and we are very concerned about it. It's a long-held goal of the airlines to run the system for their benefit, and they have put a lot of time and money into this fight.
This is not a fight that is going to be won with a handful of people from NBAA or an advertisement or a computer program. This is going to be won by individuals in the aviation community talking to their elected representatives. At NBAA and throughout the industry we are asking everyone to do their part, to take responsibility for the future of our industry and to make phone calls and write letters to their members of Congress. It must be done – It's that critical. We tried to make it easy by setting up 800 numbers and websites so that our community can make their voices heard. It's never been easier, and it's never been more urgent and critical.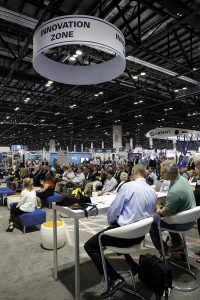 We are thankful we are not fighting this fight alone. We have several influential voices, including Capt. "Sully" Sullenberger who has been very outspoken on this. In addition, astronauts Jim Lovell, Hoot Gibson, Thomas Stafford and others have come forward to express their concerns. We've seen many consumer groups, small-town mayors, and business leaders who also happen to be pilots speak up. We've had over 100 CEOs – at least one from every state who also happen to be pilots – go on record to say this would be devastating. Never has it more crucial for members of our community to speak up.
Bolen: NBAA-BACE is shaping up to be an outstanding event. We will have more than 1,100 exhibitors and the largest indoor static display on record. The static display is completely full and has been for some time. We have strong opening sessions and educational sessions. Our expectations are that NBAA-BACE will be a very good show for both exhibitors and attendees alike.
We continue to evolve the show every year and that will be reflected in the experience those in attendance will have. The opening general sessions will both be timely and reflective, plus the technologies being used and the ease of navigation should be strong. NBAA is celebrating its 70th anniversary, so it will be a celebration of where we've come but also very forward-looking about where our industry can go.
T&T: For owner-pilots or small fleet operators, why is NBAA a worthwhile three days?
Bolen: There are a number of things that are significant. One is our single-pilot safety standdown, which is highly anticipated event in the owner-operator community. Educational sessions, aircraft, products and technology on display all speak to the owner-operator. The owner-pilot is certainly a big part of NBAA, and reflective on our board of directors and on a lot of the committees and activities. We are honored and privileged to represent this important segment of the business aviation community.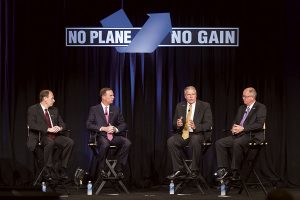 T&T: The GA community is playing a tremendous role during the recovery efforts of the recent hurricanes. How do you see the role of business aviation in supporting charitable and disaster relief activities?
Bolen: Humanitarian outreach efforts are core to the business aviation community. Business aviation is enormously helpful with our country's humanitarian efforts on a day-to-day basis. Every day in the United States, business aviation is flying cancer patients to treatment centers, helping combat veterans reunite with their families or taking them to treatment. Every day we are flying vital organs to transplant recipients.
In the United States, we are fortunate to have a strong general aviation industry, airport system and a community of people who are very caring and action oriented. You put all of that together and you really see a national treasure and asset that is there in times of greatest need. It is a part of who we are. Our community does it with asking very little in return. They are not necessarily looking for headlines or attention. We are there for each other in good times, bad times and particularly in times of crisis.