Professional baseball players have required annual training, which is commonly completed in the spring in a warm, sunny location, on green grass and with attractive onlookers staring admiringly through the fence. Jet pilots also have required annual training, but it almost always scheduled in some frozen, dark mid-western state in the middle of winter, or a blisteringly hot and sweaty desert one in the middle of summer. And, rather than training out in the open with a nice breeze blowing, the practice field is most often an aircraft "simulator", which is a 6×6-foot black box, with some ugly curmudgeon sitting in the back chewing gum and making the occasional comment about your lack of professional flying skills.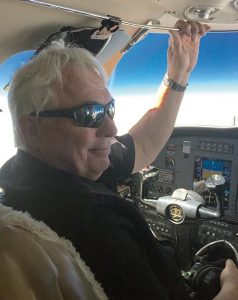 All of us having endured this very expensive, FAR Part 142 type black-box unpleasantness more often that we wish to remember, when a CJ2 came into the fleet this spring, the small group of professional pilots I fly with decided to run our own "in house" annual training program in the actual airplane. We also decided to do this in the sunny, spring month of May right at our home airport, thus not only avoiding the dreaded "black box", but also the inevitable stay at one of those infamous chain hotels with the "free" powdered scrambled egg breakfasts.
It turns out that devising your own initial or re-current annual jet aircraft training program, acceptable to both the insurance company and the FAA, is just not that simple. The insurance companies usually want to see several days of formal ground school in which the airplane's systems and operational limitations are reviewed, plus some flight training in the airplane (or simulator) leading to the satisfactory completion of an FAR 61.58 check ride. The FAA itself just requires completion of the FAR 61.58 check ride, but that is no easy thing either. A "61.58 ride" basically involves satisfactorily completing the entire ATP checkride, while being observed by a Designated Pilot Examiner (DPE) approved and current in the aircraft…an exceedingly rare species…or an actual FAA inspector…a species now almost extinct.
The formal ground school problem we resolved by putting together an audio-visual program which included the airplane's Pilot Operating Handbook, plus various diagrams, and memory item checklists we had collectively accumulated over time. The three of us then reviewed this material in a class-room type setting over a period of several days, at the end of which we self-administered a 14-page list of checkride-type questions one of us had acquired from a friend in that business. At the end of all this, we felt pretty well prepared for the oral portion of the check ride.
For the flying part, we were lucky to have Mike Freeman (thedeltapilot@gmail.com) a friend, local fellow CFI, and retired airline pilot who does a lot of insurance-approved light jet training, volunteer to be the flight instructor. Mike in turn was acquainted with Kevin Rothfus (kevin@rothfus.com), a DPE based out of Chino, California (CNO), and one of the very few on the West Coast authorized and current to give checkrides in a CJ. Because a DPE is generally required to administer checkrides only in his region, we needed to fly the CJ down to California from Washington State, but Mike somehow managed to get all of the required checkrides scheduled with Rothfus on a Saturday and Sunday, which made the logistics much easier.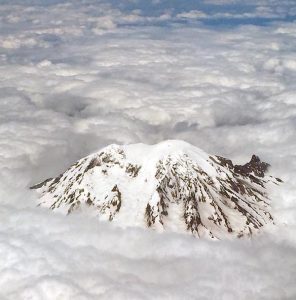 And so with all this well organized, on a nice sunny spring morning, I take off in the CJ out of Bellingham, climb through 50 feet, call out "positive rate" and pull up the landing gear, and then hear one of the CJ2's Williams F44 engines in the back start to spool down. The airplane feels like someone just applied the brakes and at the same time, it starts a right turn, all on its own. My conscious brain is urgently trying to figure out what happened when my left thigh muscles tighten spontaneously, pushing my foot on the left rudder down to the floor (it's called a "neuromotor reflex", and is one of the goals of good training). Finally, after what seems like an hour, my brain kicks in with the brilliant cognitive observation "dead foot, dead engine", and I think, "aha, it must be the right engine that instructor Freeman just pulled back", and  glance at the N2 gauges then the throttle quadrant to confirm this epiphany. Yep, I am right.  Now all I have to do is maintain about a 10 degree nose up attitude, and airspeed at V2 until reaching 400 feet, which is where I can add 10 knots and pull up the flaps, then at 1,500 feet I can turn on the autopilot and relax a little.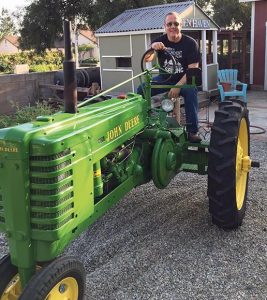 But, after passing 400 feet, I decide to use rudder trim not only to relieve some of the load on my aching leg, but also demonstrate just how truly sophisticated I am at this stuff. Big mistake! When reaching for the aft-facing rudder trim on the back of the center console, my brain does one of those mirror image things, which results in my right hand turning the knob in the opposite direction from that required; this not only increases the rudder pressure, but also puts the airplane even more out of trim than it was before. As this happens, I hear loud cat calls and raucous laughter from Tim and Roger, my two fellow-pilot, training-victim/buddies in the back seat who were clearly having way too much fun.
Finally, after several days of mutual airborne embarrassment, we all satisfactorily complete the flight training to Freeman's satisfaction and on Friday evening fly the CJ down to CNO. At 0800 the next morning we are standing around the airplane on the ramp in the hot Chino sun when Rothfus shows up and in a very friendly fashion, introduces himself all around. He and Mike Freeman quite obviously know each other, and have a pleasant conversation re-miniscing about old times, airline flying, and strangely enough, anti-que John Deere farm tractors.
Initial social niceties over, we go into an air-conditioned classroom in the back of the hangar where Rothfus begins working his way through a very tedious and long FAA computer program before being able to start the official proceedings. It soon becomes apparent that because I completed and sent in the IACRA form first, and also planned to add the 'single pilot' additional qualification to my existing CJ rating, I am the lucky guy to go first. Finally, at 08:40, all the FAA computer preliminaries are filled out, and Rothfus formally puts me on notice that "the test has begun".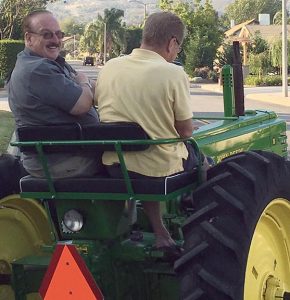 He then returns to his laptop, pulls up the ATP Practical Test Standard (PTS), and begins to methodically ask about all the "elements" and "tasks" outlined in that document. Although I knew most of the answers from our earlier ground school, the computer-based format and test terminology were somewhat of a new experience for me. When we finished with this, he hands me the "Airport and Runway Markings" test currently in vogue with the FAA, which, having just renewed my CFI, I do reasonably well on. All this "oral exam" portion of the checkride takes until nearly noon, by which time I have gone through two bottles of water, and definitely need a trip to the head before being ready to fly.
The flight portion of the CJ single-pilot ATP check ride is somewhat more challenging than the two-pilot version, but, nevertheless, I think much simpler than taking the same checkride in an older Cessna 414, with its six power control levers, cowl flaps, lack of a flight director, and randomly-scattered switches. The CJ, by comparison, was actually designed with solo pilot operations in mind, so everything is within easy reach and clearly labeled. You can leave the two lonely power levers set at about 65% for most of the ride, and use about 100 and 110 knots as reference speeds, and it will generally work out just fine. Use of the autopilot is also encouraged, with the lack of one being a grounding item for single pilot operations.
Returning from completing all the airborne items required by the PTS in very crowded, hot and bumpy Southern California airspace, Rothfus seems to conclude I had not scared him too badly and announces that I had indeed passed.
The next day when all our checkrides were over, Rothfus invites us over to his house for the evening. We arrive to find he does indeed have a garage full of perfectly-restored antique John Deere farm tractors. Having apparently already drawn some conclusions about our competence, he has us crank them all up and sally out in caravan fashion, waving like parade participants to envious onlookers in the neighborhood. Upon return, between telling flying stories of dubious veracity, we finish off a keg of cold beer, an extensive BBQ, and fresh strawberries and ice cream, nicely put together by his attractive wife.
In the morning, black box nightmares now a distant memory and FAR 61.58 fully qualified in the CJ for another year, we fly the airplane home in spring weather so clear you could almost see the Canadian border from California. Ground-bound baseball players just don't get to do things like this…maybe jet pilot annual training isn't that bad after all.