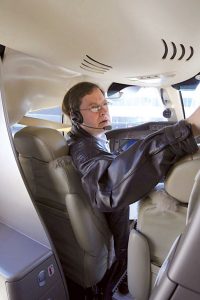 I'm still not ready to admit you're gone.
We traveled together from coast to coast.
Sometimes just the two of us.
Streaking through the morning skies.
On our lofty perch at 410.
We could communicate without speaking.
I knew when you had enough.
Like trying to climb heavy and hot.
Others couldn't quite understand why I had to visit you twice a week.
Just to see if you were okay.
I made sure you were ready to go in a moment's notice.
Even though we went weeks without going anywhere.
You never let me down through all kinds of weather.
You were always there for me.
But my travel needs have changed.
Truth is, I just can't justify your upkeep.
I guess you were just a little extravagant for my checkbook.
Where once I was independently wealthy.
And now, just independent.
Patty says, don't sell her. You won't be happy.
I'll be okay, I say. I can still fly Larry's M2.
Perhaps there's another ownership adventure ahead.
But you deserve to be with someone who can appreciate your incredible talents.
Who can take you to places you've never been to before.
Goodbye, my old friend.
Stay in touch.