An expanded version of following article appeared as a Digital Exclusive in the May/June 2017 issue of NBAA's Member publication, Business Aviation Insider. To read the complete article and more, download the BAI app at www.nbaa.org/news/insider/.
Business aviation accidents are rare, but everyone agrees that one accident is too many. Accidents involving business aircraft flown by a single pilot remain among the industry's concerns over safety, despite numerous advances in flight training practices, and ever-increasing technology on the flight deck to assist pilots in critical situations.
That's why the NBAA Safety Committee recently identified the rate of single-pilot accidents as a Top Safety Focus Area for 2017.
Accident rates are consistently, demonstrably higher for single pilot-operated aircraft, and this may be attributed to several distinct challenges facing owner-pilot operators. In addition to often having sole responsibility for the overall enterprise supported by that aircraft (increasing the potential for distractions and stress), single pilots are also more susceptible to task saturation, leading to operational errors.
One example of the potential consequences came in the December 2014 loss of a light business jet in Gaithersburg, MD, which the National Transportation Safety Board attributed to the single pilot's failure to engage the aircraft's deicing systems while approaching to land at Montgomery County Airpark (GAI). Six persons died in that accident, including three on the ground.
While multiple factors may affect the performance of any flight crew, including single pilots, most discussions about improving performance begin with the subject of training, particularly recurrent training.
Tom Norton – president of Norton Aviation, a provider of in-aircraft training for light jet aircraft – noted many pilots approach recurrent training intending to "check off" the mandated requirements as quickly and as inexpensively as possible.
"The most efficient method to accomplish this is to strictly adhere to the guidelines required by the FAA practical test," he continued. "However, that approach doesn't currently address factors that are particularly important for single-pilot operators, such as proper aeronautical decision making and risk management."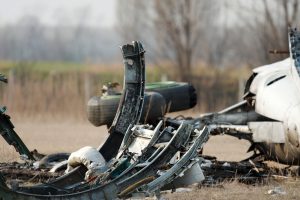 While those subjects are covered in the FAA's new airman certification standards for private pilot and instrument training, which are expected to ultimately spread to other certifications, for the moment Norton must look for opportunities to work those discussions into the training process.
"I often ask pilots coming to me for training, 'what have you done in the past year that's scared you?'" he added. "That helps identify training priorities that may not otherwise be addressed."
Another approach involves adopting safety practices from larger operations. "Most single pilots simply don't have the supporting infrastructure available with two-person crews to foster a safety culture," said Bob Wright, president of Wright Aviation Solutions. 'They have their day job, for which they need to fly their plane, and there isn't a lot of time left for anything that doesn't seem to aid those objectives."
To combat these tendencies, Wright pointed to work done by the NBAA Safety Committee's Single-Pilot Safety Working Group, including last November's introduction of a Risk Management Guide for Single-Pilot Light Business Aircraft, which includes a Flight Risk Assessment Tool to aid operators in assessing potential risk factors prior to each flight.
"Going forward, the working group aims to introduce more tools and incentives in these areas," he added. "If you aren't trained to assess risk, you don't know what you don't know. The good news is that risk management is no longer an outlier issue, and it's likely pilots will soon be tested on risk assessment proficiency.
"We need to make [the issue of single-pilot safety] personal," Wright added. "We must accept, and then demonstrate, understanding of the responsibility we take on every time we prepare to fly. Even when we're alone in the cockpit, pilots must consider how many people are affected by our decisions…especially when something goes wrong."
Industry stakeholders have also engaged with their peers on possible solutions to address these concerns. The Citation Jet Pilots Owner/Pilots Association recently formed a dedicated Safety Subcommittee, led by four-time NASA astronaut Charlie Precourt, aimed at elevating these discussions within the Citation operator community.
Despite his more than 11,000 hours of experience piloting dozens of aircraft, Precourt admitted to being unfamiliar with the nuances of the aircraft's advanced avionics system during his recent experience earning his single-pilot certification in the CJ3 through a respected Part 142 simulator training provider. "I earned the rating, and I met the necessary standards for operating the aircraft and its systems," he explained. "That said, 'proficient' is a long way from 'good.'"
Precourt also suggested development of crew resource management (CRM) skills specifically for single pilots. "That doesn't just mean knowing how to use cockpit automation," he continued. "Single pilots should consider the variety of downline resources they have available in making safe and educated decisions, including the weather briefer, an FBO employee, and other pilots.
"Collectively, we have a huge opportunity to redefine what single-pilot CRM looks like, and how we can train for it," Precourt concluded.