A new resource from NBAA's Small Flight Department Subcommittee, "Managing the Business of a Flight Department: Crafting an Effective Mission Statement," provides advice on how to develop a strong mission statement that offers internal and external parties the opportunity to consider why the operation exists, what it does on a day-to-day basis, and its value as a vital asset necessary to the successful execution of the company's goals.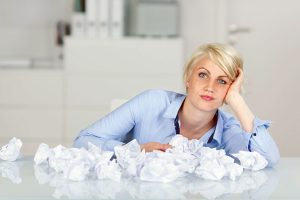 Among the tips include:
Be Your Own Advocate: A well-written mission statement not only captures the internal goals and values of an aviation operation; it also advocates for the operation's importance within the greater company.
"You're basically defining why you're there, and of course the reason why you're there is because of the aircraft and how you're going to use that aircraft to support the larger corporate mission," said Kristin Huska, president and owner of Beacon Aviation Services.
Keep It Simple: There's no one correct way to form a mission statement; they may vary in length and specificity across organizations. That said, Keys proposed a simple guideline: the mission statement should be able to fit on a t-shirt.
"Everybody in the department should be able to repeat it without having to think about it, so that if you're in a discussion with the CFO, for example, you can say 'Hey, our mission is to provide you with the tools to be successful,'" he said.
Get Team Buy-In: Building consensus among team members turns what could be a declaration from above into an organic expression of the aviation operation's culture. Huska recommended structuring the process as a team development exercise, noting this can drive personnel to a common purpose.
"What I like to do is have everyone on the same page so instead of a flight department manager dictating, 'This is our mission statement,' it's more inclusive and you get a sense of your team's perception of their value and purpose," she said. "This also leaves room to 'course correct' if values have shifted over time and need to be revisited."
The complete document is available at www.nbaa.org/admin/leadership/communicating-with-the-aircraft-principal.pdf.