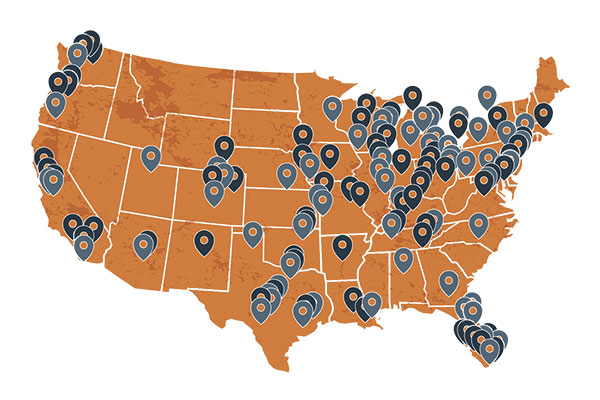 Innovative ownership model goes from concept to reality, receiving a positive market response.
Since the Wright Brothers, operators have fought to leverage the benefits of aviation at a sensible cost. Over a century late, aircraft users flying less than 200 hours per year are engaging in the same battle. 
Last year, a new company Partners in Aviation (PIA) introduced a unique path to ownership that delivers many of the benefits of whole aircraft access while simplifying the risks and costs. Today, their "managed co-ownership" concept, which pairs two regionally based operators under a structured agreement, has become a reality with customers now engaged and in the air.
 "We are still a young company, but the strong market response is what we were hoping for," said Mark Molloy, PIA co-founder and president. "We have clients in the air, aircraft on order with OEMs, multiple co-owner matches complete, contracts in hand to deliver on and a map of over 175 genuine opportunities. It's clear the program has hit a nerve with owners and operators in this space."
Removing Barriers: An Owner's Story
Former business owner and investor Chris Scatliff understands the struggle of justifying aircraft cost with low-time usage. After retiring, Scatliff and his wife began traveling frequently between homes in Florida and the Bahamas as well as other destinations throughout the United States and Europe.
 "Much of our travel involves complex connections," said Scatliff. "We were using a combination of commercial flights and a jet-card, but it was becoming an expensive arrangement. I decided to look into sole-ownership, but our usage was simply too low to justify the jump."
Scatliff began considering a partnership but was hesitant to enter one due to the risk involved. 
"That's when I found Partners in Aviation," said Scatliff. "When I read more about the structure and purpose to eliminate common partnership dangers and increase aircraft access, I was intrigued and wanted to learn more."
Previous Options for Low-Time Users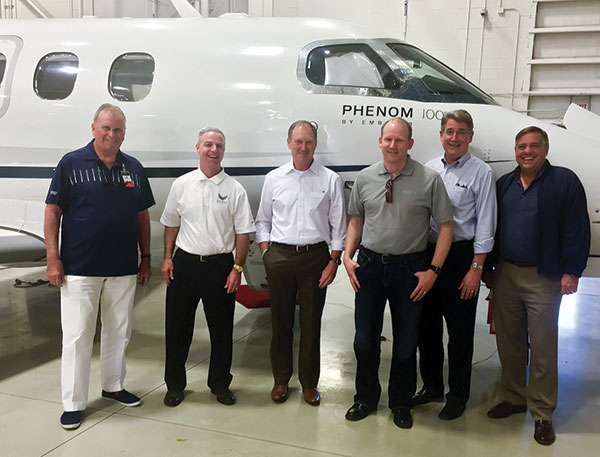 Like Scatliff, many low-time users are drawn to the idea of owning their own aircraft but find cost-per-flight-hour to be unjustifiably large. Apart from sole-ownership, operators flying less than 200 hours per year have a handful of options to consider: chartering out their airplane, fractional ownership, jet-card membership or a traditional partnership. 
While splitting the acquisition and fixed costs of aircraft ownership in a traditional partnership makes more financial sense, operators are understandably intimidated by the inherent risks and entanglements that cause many traditional partnerships to end poorly. Pitfalls could include scheduling conflicts, lack of protection against partner default and no clear exit plan. 
According to PIA, the program was created with the help of industry professionals to redefine partnerships so customers can experience the financial benefits without the dangers. The result: managed co-ownership.
Phase 1: Finding Chris a Match
Traditional partnerships often begin with people who already have a relationship. In this model, PIA researches and analyzes potential partners based solely on geographical area and needs.
"It's a tall order to find a person willing to pony up half for the airplane you've chosen," said Molloy. "This is PIA's specialty. We've built a company to do just that."
Considering themselves "Match.com" for business aviation, PIA begins their services by building a profile of the customer that defines their mission, location, budget and desired aircraft. They then run a campaign, engaging a network of industry experts to help find a co-owner B.
"It was only a matter of time before I was contacted with a potential match – a business owner in South Florida looking for a similar aircraft," said Scatliff. "PIA arranged for us to meet over lunch where we found out we shared similar frustrations over the cost of chartering. He mentioned he had been part of a traditional partnership that ended poorly. Needless to say, both of us were ready for a new solution and this seemed to be it."
Phase 2: Acquiring the Aircraft 
With letters of intent signed by both parties, PIA began the process of assisting in the purchase of the aircraft.
"We have specialists in each category of business aircraft, from single-engine turboprops to heavy jets. They track their respective markets and bring industry insight to our clients," said Molloy. "We provide an analysis of aircraft on the market and recent transactions while concurrently running a campaign to identify off-market aircraft that fit the parameters."
Considering PIA's recommendations, Scatliff and his partner agreed upon their airplane of choice: an Embraer Phenom 100. 
"PIA negotiated on our behalf under terms we approved," said Scatliff. "They also coordinated the pre-purchase inspection to be completed at the service facility we chose, to confirm the aircraft we selected was indeed the one we wanted."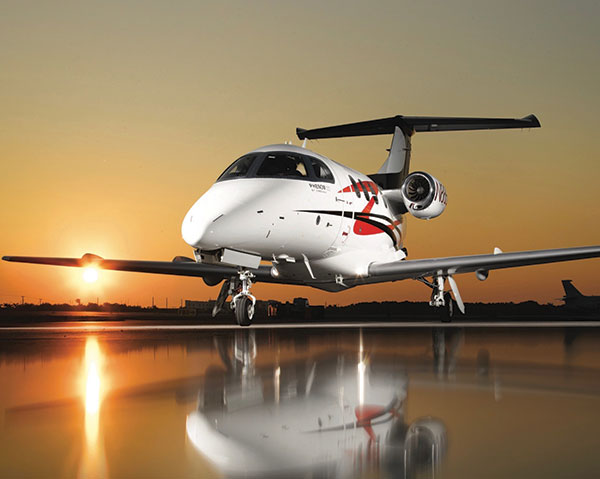 Phase 3: Finalizing the Agreement
PIA's Managed Co-Ownership agreement is designed to create a worry-free arrangement by maximizing aircraft availability and protecting co-owners from the typical downfalls of a partnership. 
"It encompasses the entire relationship in detail, from program entry to exit and everything in-between," said Molloy. "A key piece is putting aircraft management at the center of operations so that communication flows through a manager."
Under the PIA agreement, the management company handles all aspects of scheduling, maintenance and invoicing. 
"Our management company is a provisionary asset, allowing us to rest easy knowing our aircraft is being taken care of and schedules handled," said Scatliff. "One of the greatest advantages to working with PIA is that they are not married to any particular supplier. PIA makes recommendations but ultimately we had the power to choose who managed our aircraft."
Tax and Title Autonomy
The PIA Managed Co-Ownership model allows each co-owner to be an autonomous purchaser, meaning they can purchase with whatever entity they choose – LLC, Trust, C-corp, etc. – just as if they were buying the whole airplane. It's identical to the fractional model for purposes of tax and title autonomy, as well as liability protection between owners.
"Your entity won't make a difference to your partner and your partner's entity won't make a difference to you," said Molloy. "You'll own an undivided interest in 50 percent of the plane. Tax benefits and consequences of each co-owner are specific to that co-owner, and independent of the other."
Airplane Access
While owners may be paying for half of the airplane, customers we spoke to claim the model allows them the access they need. 
"It's important that each owner feels they have virtually the same access as would a sole-owner," said Molloy. "By limiting each match to only two operators, both with relatively low usage, this is doable. We changed scheduling from the typical 'first-come, first-serve' format that often results in tension between partners, to a model of preset control-weeks combined with incentivized-access, which has been key."
According to Scatliff, the duo has yet to have a scheduling conflict. 
"Any time I've needed the aircraft it's been there," said Scatliff. "Not to mention, my hourly operating costs are well below what I was paying before."
Like Scatliff, previous CEO and board member of several global companies, Bill Varner was also using a jet-card for his travel needs before discovering PIA.
"I was a satisfied jet-card user for many years but still wasn't able to fly as much as I wanted due to cost and time constraints," said Varner. "After divesting the company I had been leading, I was left with more time to visit our geographically dispersed family. The PIA model of co-ownership was a perfect fit. We now have access to our own plane at our chosen time, and at a much lower cost."
Expanding Customer Base
PIA customers now include first-time buyers, regular charter users, fractional and jet-card members and owner-pilots. 
"As an owner-pilot of a Mustang, my 'stretch goal' was the CJ3 or CJ3+, but it was difficult to justify based on my usage," said Don Gulbrandsen, Founder of Gulbrandsen Manufacturing. "PIA was able to match me with someone to make that goal justifiable. We've now ordered a new CJ3+ which I would never have done as a sole-owner. Cutting the acquisition and fixed costs in half allowed me to step up to my ultimate choice."
According to Molloy, new dots are being added to the map regularly, with opportunities for matches throughout the nation. While PIA Managed Co-ownership is designed for turbine-powered aircraft, the company is also rolling out a new managed co-ownership model specifically for pilots in the piston world, "coupled approach." 
"It's wise to involve a company like PIA that has the structure in place and brings the experts to your side of the table," said Scatliff. "I have my dream plane at half the cost. What can beat that?"
For more information, visit partnersinaviation.com.