It's time: you're ready for your first jet. After flying around in the lower flight levels, you are prepared to attain your first type rating, see the world from FL410 and find out what it's like to eat time zones for lunch. But where to start?
After clicking on "jets for sale" in Controller, you're dazzled by the wide range of options. Early model Citation II's, boasting more than 1,300 nm range, up to seven seats in the cabin and nearly 350 kts cruise speed can be bought for under $1 million. What a bargain for so much capability!
A CitationJet, with its ubiquitous 525 type rating, has better operating economics, excellent performance, and nice ramp presence. They start in the $1 million range and up.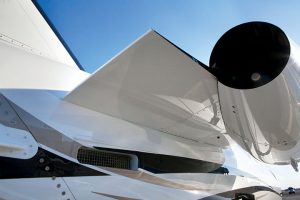 Scroll on and you can find a variety of Citation Mustangs for sale. Featuring Garmin G1000, sexy looks but fewer seats than the 525, the least expensive Mustang models are priced in the mid-$1 million range.
Which represents the best value, fits your budget and will satisfy your mission? Do you go for less acquisition capital but trade-off higher operating expenses or vice versa? How does that equation fit into your budget and tax planning? What will be the residual value value of your investment? Suddenly this project just got a bit more complicated. To provide some insight into the discussion of "legacy" versus "late model," Twin & Turbine talked to a leading industry expert and delved into the numbers as found in Aircraft Cost Calculator.
Although there are other excellent light jet options available, including the Phenom 100, that are worthy of consideration, for simplicity sake, this discussion of older aircraft versus later model will focus on the Citations. Not only are they the most prevalent light jet in the market, they represent the most light jet transactions that occur each year in the marketplace. However, the market principles and purchase criteria remain the same regardless of make and model.
Citation: The Owner-Flown Standard
Since the early 1970s, the Citation has been the archetype for the owner-flown light jet. The original Citation, certified in 1971, neatly fit the niche between turboprops and existing business jets. It paved the way for the first business jet that could be flown single-pilot, the Citation II/SP, which significantly expanded the market for a new generation of owner-pilots.
Over the following decades, that original concept would be re-invented in two new iterations: the CitationJet (Model 525) and the Citation Mustang (Model 510). Each model represented an affordable, entry-level jet that was prized for its ease of operation, reliability and docile handling characteristics. It was never the fastest in the light jet space, but it gained market appreciation and acceptance as a practical aircraft with excellent short-field performance. In fact, brand marketing in the Citation's early years coined the phrase "the sensible Citation" for its all-around capabilities and operating economics.
Most new jets hinge on advancements in engine technology. In the early 1990s, the Williams FJ44 turbofan engine helped re-invent Cessna's entry-level Citation in the form of the 525, which also featured natural laminar flow wings, wing
anti-icing via a heated leading edge, anti-skid brakes and its signature T-tail. The original CJ came standard with Honeywell EFIS and digital autopilot along with a Bendix/King CNI 5000 radio stack. Today, there are any number of avionics retrofit configurations available to add "glass" and WAAS approach capability to the cockpit.
The Citation Mustang continued the tradition as the next entry-level jet that Cessna would reimagine. At the center of the aircraft's design is the highly efficient Pratt & Whitney Canada PW615F engines producing 1,400 pounds of thrust and equipped with FADEC. Also, the Mustang is the first Citation to feature Garmin G1000 integrated avionics suite.
While each jet represented a significant leap forward in technology, efficiency and safety, all three entry-level Citations remained true to their mission: be the owner-pilot, entry-level jet of choice.
"The purpose of the CJ and the Citation Mustang was similar to the 501: build a business jet that is easy to fly, affordable, with great runway performance and operating economics," said Tim White, president of jetAVIVA, who served in Cessna's Citation sales leadership through the high tides of CitationJet, Mustang and M2 sales. "Cessna essentially created the entry-level jet market with the Citation 501, and as engine and flight deck technology advanced, they incorporated it into their follow-on generations of entry-level offerings."
When considering whether to purchase a "legacy" Citation or a later model Mustang, there are several data points worth noting.
"First, ask yourself what you are hoping to achieve with this step-up. What does this aircraft represent in your personal aviation journey? Do you intend to stay in this aircraft long-term or do you anticipate moving to something else in a few years, thus making residual value and ongoing market viability important? Is it going to be a business tool; what does your business need? Finally, how does it fit into your personal aviation goals?" White added. "Next step, what aircraft choices fit your budget and your goals. Now you can drill down to what aircraft meets your '85 percent of the time' mission. That might not mean the fastest, longest range or the largest out there, but the capabilities and attributes you will leverage the majority of the time for the available budget."
Also, it is key to consider your exit strategy. If you need to sell it sooner than originally planned, or a high likelihood of upgrading in a few years, what are the financial risks, residual value and maintenance needs at the time of resale for the aircraft you are considering? Will there be a viable, and preferably active, market for your plane and what will minimize your potential downside?
The attraction with a legacy aircraft is the low acquisition cost for the capability that a jet provides. To ensure this aircraft remains a "great buy," do a very thorough pre-buy inspection. An older aircraft could have stories to tell through its logbooks that will need to be considered, not just by you but also next purchaser to whom you will be selling one day. It will require that you pour over them and really know what you have. In any of these scenarios it is wise to hire an expert to help as your advocate. Then you can decide if those "stories" are acceptable. In addition, you will need to determine what cosmetic upgrades will be required, and if the existing cockpit technology is a platform that can be upgraded to future regulatory demands, as well as safety advancements.
The original CitationJet, as well as its successors, continue to be an ideal pick for the first-time jet buyer,
It represents a straightforward transition from a propeller aircraft, awarding the pilot with a 525 type rating that can be transitioned to other aircraft in the CJ family down the road. With prices for a "straight CJ" currently in the low-$1 million range, a buyer has many upgrade options, such as the Garmin G600, GTN 750 or even
a G1000 retrofit. In addition, investments in interior and paint refreshes must be considered.
"There are many great flight deck upgrades available that not only replace aging equipment, but provides new safety features and ease of single-pilot operation," White said.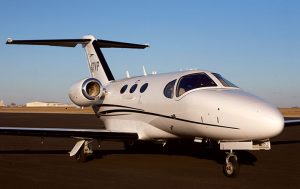 Furthermore, a Sierra Industries offers the Stallion modification, which retrofits the 500 or 501 SP with Williams FJ44-2A engines. With better technology power plants, the Stallion provides for more takeoff thrust, higher cruise speeds, a FL430 service ceiling, and lower fuel consumption.
Citation Mustang
With 474 in operation, the Citation Mustang remains one of the most popular first jets in the entry-level market. With used prices starting in the mid-$1 million range depending on engine program status, model year and total time, a buyer will get an aircraft that is more than 10 years newer than the original CJ, G1000 as standard equipment, and technological advancements such as workload-reducing FADEC, an electrically heated windshield (versus bleed air), no central hydraulic system, a dual-zone environmental system and sports car-like handling.
The downside of the Mustang is that payload is lower and the cabin is smaller with a single-club seating for four passengers in back. However, as with most entry-level
single-pilot jets, one pilot and a couple passengers is typical which the CE510 handles well.
"There's a robust market for the Mustang due to the ease of entry from the price standpoint and piloting qualities. It's simple to operate, won't break the bank, and makes the leap from propeller aircraft very easy," said White.
If you're thinking that a preowned, entry-level jet is in your future, you are in the enviable position to consider many excellent options. It is essential that you do quality soul-searching about your needs and budget, and then study the market carefully to determine the best fit. When in doubt, don't hesitate to involve a knowledgeable market expert to provide real-time guidance and evaluations of your top prospects.