Ideal for owner-pilots or small operators.
Textron Aviation has introduced a new maintenance solution tailored for the owner-pilot of Cessna Citation, Beechcraft King Air and Cessna Caravan aircraft. Called ProMaintenance, the turnkey program covers the complete maintenance spectrum, including management of scheduled, unscheduled and aircraft on ground (AOG) maintenance events.
"Designed to alleviate any additional complexity that comes with managing aircraft maintenance, ProMaintenance is an ideal solution for an owner-operator or a larger operation that may not have a full flight department," said Kriya Shortt, senior vice president, Customer Service.
Customers enrolled in ProMaintenance receive a customized support program tailored to their needs that can include:
Dedicated director of maintenance;

Total management of scheduled, unscheduled and AOG maintenance events;

Aircraft pickup to and from service center;

Management of airworthy directives, service bulletins and inspections;

Technical records administration;

Maintenance tracking and reporting;

Coordination of approved modifications and repairs.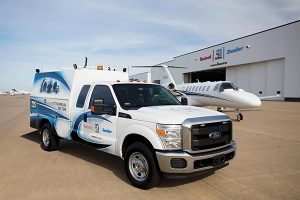 ProMaintenance is complimentary for FAR Part 91 Citation customers who utilize Textron Aviation's company-owned service network for maintenance and support. While the program is currently limited to U.S.-based customers, Textron Aviation offers similar solutions for European customers through its CAMO program, which is available through all six Textron Aviation company-owned service centers across Europe.
Textron Aviation has a global network of 18 company-owned service centers, nearly 200 authorized turbine service facilities, more than 60 MSUs and three dedicated aircraft for complete, immediate 24/7 response.