WHO: Martin Ingram
COMPANY: President and CEO of Muncie Aviation
WHERE: Muncie, Indiana
QUALIFICATIONS: Aircraft salesman Since 1983, Dealer for Piper, Daher and Quest, 5,000+ hours of flight time
1. Congratulations on 85 years. Tell us about Muncie Aviation's beginnings.
Muncie Aviation was founded by Edmund Ball, one of the sons of the original Ball Brothers (famous for the Ball glass jars). The company started out as a Waco dealer, and over the following years added Beechcraft, Aeronca and Taylor Aircraft. In 1937, when Piper Aircraft made its debut, we were the second dealer to sign up. We still sell new Pipers to this day – making us the world's oldest Piper Aircraft dealer, a fact that we are very proud of. In addition to Piper, we are currently an authorized dealer for Daher and Quest Aircraft. We earned the title of largest sales center for new TBMs last year.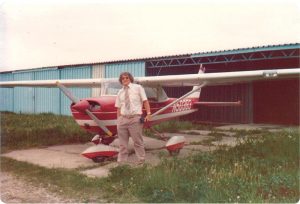 2. How did you decide to become an aircraft salesman?
My dad flew a J-model Bonanza growing up, which got me hooked and led me to pursue a professional pilot degree in college. But when I graduated and was hired on as a corporate pilot in Muncie, Indiana, I quickly realized the job was not for me. Loved the flying, but not the sitting. Fortunately, my senior pilot soon pointed me in the direction of sales. I had never even heard about the possibility of selling airplanes, it sounded perfect. So, I walked into Muncie Aviation, right up to the sales manager, and said I want to be a salesman. In June 1983, I was hired and I have been here since.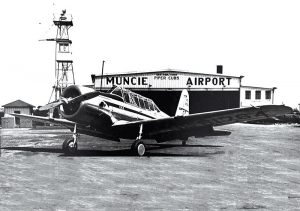 3. What would you say sets Muncie Aviation apart from other dealerships?
The fact that we are an employee-owned company is very unique. Muncie Aviation was in the Ball family for 73 years until they decided to sell the company to the employees in 2004. So, every single person working at Muncie, from the line crew to salespeople to leadership, has a stake in the company. I have no doubt it makes all of our employees work even harder. Our history makes us unique as well. We are a dealership with an 85-year reputation and a very wide breadth of experience.
4. In your career, what have been some of the biggest shifts in the industry?
The most dramatic change I've witnessed is the price of what we sell. It's unbelievable. When I started out, I could sell a brand-new airplane for $55,000 – seemed like all the money in the world. A similar airplane today will run more than $400,000. The pool of prospects is shrinking and OEM's are just not selling as many aircraft as they used to. Along with that, the costs associated with flight training have also significantly jumped.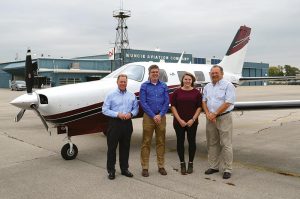 5. In reference to technological changes in aircraft over the years, what do you think has had the biggest impact on safety?
I think anybody would say the advancements in avionics and situational awareness have hugely improved safety over the years. The amount of information at your disposal in the modern cockpit is incredible – traffic awareness, terrain alerts, synthetic vision, audible warnings, etc. It's without a doubt the biggest difference in flying compared to when I started. Back then, the guy in his La-Z-Boy at home knew more about the weather than you did when you took off. •T&T