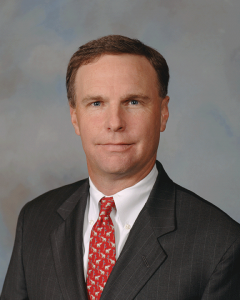 A New Year Starts With A Continued  Threat Requiring Industry Action
As we head into the New Year, the general aviation community faces the very real threat I wrote to Twin & Turbine readers about in 2015: in Washington, DC, proposals have been introduced, supported by the airline lobby, which would create a privatized Air Traffic Control (ATC) system, funded through user fees, as part of legislation for the upcoming reauthorization of the Federal Aviation Administration (FAA).
Just before the conclusion of last year, multiple CEOs from the nation's largest airlines gathered in Washington with their association president for a press teleconference to call for privatizing ATC and funding it with user fees. A resulting USA Today headline made their intent quite clear: "Airline executives urge privatization of air-traffic control."
Clearly, the airlines are readying for the coming battle over ATC privatization, funded by user fees as part of FAA reauthorization, and we must do likewise. Our shared GA community must once again also band together in active opposition to such a proposal.
In calling for ATC privatization, the nation's airlines want nothing less than a system they define and control for their own benefit. Under such a setup, Congress would be stripped of its long-standing authority over aviation-system governance, which safeguards the public's interest, including the companies and small communities that rely on general aviation.
That role would instead be relegated to a self-serving "board" or similar entity, equipped with sweeping authority to make decisions in the airlines' business interests – for example, determinations about where and when companies using business aviation can fly, how much it will cost to do so, which community airports will (or won't) be given priority, and what type of payment, including user fees, will be demanded of operators.
I have raised concerns about this matter for some time, in testimony before Congressional lawmakers, and in policy forums hosted by such diverse interests as the U.S. Chamber of Commerce and the Air Traffic Controllers Association. NBAA members, local business aviation groups and others have likewise been weighing in, alerting Congress to this concern.
Our continued mobilization on this issue is critical, and among the ways that you may weigh in against these proposals is through use of NBAA's Contact Congress resource, which allows industry stakeholders to quickly and succinctly share their concerns with their elected leaders on Capitol Hill.
I encourage readers of Twin & Turbine to utilize Contact Congress to make your voices heard, as well. By using Contact Congress, we can start the New Year by sending lawmakers a clear, powerful, and singular voice from their constituents on this issue.
In short, by remaining mobilized on this issue now and into the coming months of 2016, we can help shape our destiny on a matter of critical importance to our industry.