Dr. Joe Masessa, like the majority of us, had boyhood dreams of being a pilot, and an astronaut as well, since he grew up in the 1970s during the Lunar landings. He hung around a lot of airshows, soaking up their ambience, and after he went into the medical field and established his dermatology surgery practice he acted on his yearnings, gaining his private license in 1969. He rented various airplanes, attained advanced ratings, and eventually gravitated into aircraft ownership by acquiring a Piper Cheyenne II turboprop, which served his business travel needs for 12 years.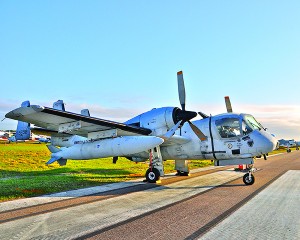 "My practice expanded into multiple locations, starting in New Jersey and growing to include clinics in Myrtle Beach, South Carolina and West Palm Beach, Florida," said Masessa. "I was putting 500 hours per year on the Cheyenne, commuting among these sites. Clearly, I needed a faster plane. With a fuel stop, the Florida trip required six hours."
In August of 2013, he purchased a Citation 501SP with the Eagle II extended-wing mod and Williams fanjet engines, a perfect solution to his problem. With an easy 1,500 miles of range, he can do his trips in half the time; he flew the Citation 750 hours during the first two years it was in service.
Masessa was well-prepared for the move into jets. He had already acquired a CE500 rating at SimCom in Orlando in 2007, because he knew the Cheyenne wouldn't always be enough airplane. After 50 hours of mentoring, he was ready for the single-pilot jet. Most of his flying is done at FL390 to FL430; maximum speed comes at FL340.
Preserving History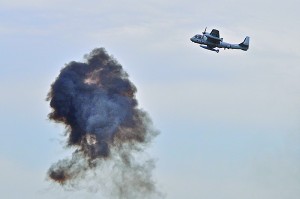 Our present story, however, concerns Masessa's weekend airshow activities with his Grumman OV-1D Mohawk, a twin-turboprop warbird. Some time back, he was at an airshow at Teterboro, New Jersey and chanced upon a Grumman Mohawk. "What is THAT?" is a typical response to the airplane's aggressive look, massive turbine engines and bulging cockpit. Masessa was quite taken with the plane, and began looking for one of his own. It wasn't an easy search; most Mohawks were retired to the boneyard years ago.
His prospecting finally hit paydirt in Ogden, Utah, where an OV-1D had been parked outside for perhaps five years. He was too busy to go out west, but eventually the price and his desire met and he became a derelict Mohawk's owner. Now to get it flying. He got in touch with Doug Jeans at the Cavanaugh Flight Museum in Addison, Texas, and Jeans and a mechanic made the airplane ferryable so it could be taken to Lantana, Florida for refurbishing.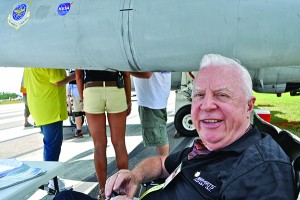 His OV-1D turned out to be the lowest-time Mohawk flying, with only about 2,500 hours in the very complete logs. It was overhauled and converted from OV-1C to –1D status in 1982 and had only flown 100 hours afterward. It was equipped with dual controls and used primarily for training. Masessa acquired his type-rating for the airplane in 2008 and, after flying it to shows for static exhibition, he decided to obtain aerobatic certification so its capabilities could be appreciated by the crowd.
"It burns about 150 gph of Jet-A, flying at 19,000 to 22,000 feet. With 600 gallons of fuel, we're good for around 600 nautical miles, landing every 2.5 hours on long trips to take a break. It's a very rugged, dependable airplane, although I once broke a hydraulic hose and lost that system on a long flight. There are no power-boosted controls, and the gear extends even without hydraulic pressure, so the airplane just keeps going." He flies at a light takeoff weight of around 15,000 pounds, much less than the 18,000 pounds used in service. There is an autofeather system in case of an engine loss, but it's still hard to fly on one, he reports.
Masessa gives a lot of credit to the retired Army mentors who've helped him learn to fly the OV-1D, especially his checkout pilot Denny Hegland, and to Ed Finnegan, for his expertise at flying the Mohawk on its annual pilgrimage to Oshkosh for AirVenture. Keeping the aircraft in the air is a labor of love involving a lot of individuals.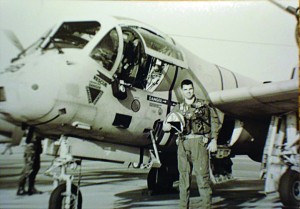 Masessa's primary mission is honor the veterans who flew the Mohawk, and those who served in all our country's conflicts. His public-relations person, Julie Neal of Aviation Marketing Consultants in Tennessee, researched the Missing In Action records from Southeast Asia and found there were 1,636 names still unaccounted for; the Mohawk was stenciled with each of the MIAs and, as their remains are brought home for honored burial, a ceremony is held and an American flag is added beside their inscription.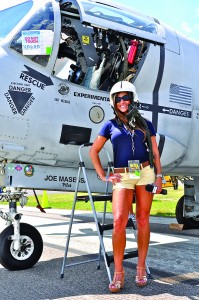 We spoke with many who flew the OV-1 and in doing so gained considerable respect for what it achieved in service. Dr. Masessa is to be congratulated for dedicating his work to remembering what the aircraft and its crews did. To learn more, and support the effort, visit www.OV1MohawkAssociation.org and
www.MohawkAirshows.com.•T&T-