Springtime is my favorite time of the year. Nature comes back to life, the birds are singing, and – if you listen carefully – you'll hear the sound of Lycomings, Continentals and Pratts awakening from their cozy hangars to spool up for the year's adventures.
As we begin to thaw, it's time to start thinking about exactly where those upcoming adventures should take place – your potential 2019 flying destinations. To assist with your planning, we are bringing back a fun T &T series called "Great Getaways." Within each spring and summer issue, we will feature one pilot-friendly destination for your consideration.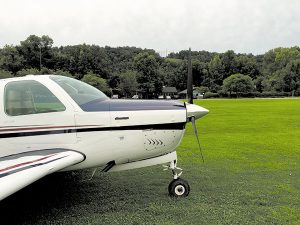 To add to our growing list, our team would like to hear from you – is there an airport you believe deserves recognition? Maybe it offers a unique backcountry strip, a scenic approach, a beautiful hotel, a historical town – or all of the above. We would love to hear about some of your favorite and most memorable destinations in your aircraft.  
For me, two airports came to my mind immediately: Gaston's White River Resort (3M0) in Arkansas and Beaumont Hotel Airport (07S) in Kansas. It's probably been 15 years since my father flew my family into Gaston's, but I vividly remember the expansive grass runway and riverfront view from the restaurant. Though we only dropped in for a meal, it was a memorable stop (and it's kicking off the "Great Getaways" series on page 12). 
On the other hand, Beaumont Hotel Airport is one I have flown into many times, both with my father and on my own. Beaumont, Kansas is a small town about 45 miles east of Wichita and offers visitors a small hotel, RV park, café and 2,400-foot grass runway. It is a charming spot to socialize and grab a hot meal – and the only airport I've visited where you taxi by way of a local street. Though certainly more conducive to small Cessnas and taildraggers, it merits a mention.
I could go on listing other unique places and experiences general aviation has allowed me, but I'll turn it over to you. I know there are some hidden gems all around the country. To share your suggestions, please email me at rebecca@twinandturbine.com.
Happy Spring.