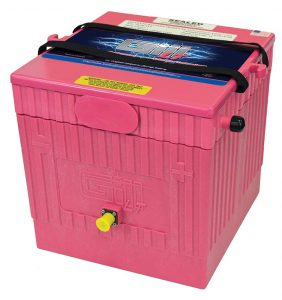 Gill Batteries have been FAA approved for installation of its new-generation 7000 Series/LT sealed lead acid battery on Cessna Citation aircraft. 
"We are extremely excited to now be able to offer this advanced battery to the 6,800 Cessna Citations in operation around the world," Gill Batteries General Manager Armando Chacon said. "These Citation owner-operators now have options to increase the efficiency and performance while reducing the maintenance costs of their aircraft."
The company said its new 7000/LT delivers greater starting power and more residual power after start up. In addition, the 7000LT offers higher capacity, requires less routine maintenance and costs less than any competing battery.
The 7000/LT series is a direct replacement for Ni-Cad & other lead acid batteries and has a longer interval before initial capacity check (18 months or
1,800 hours). Also, it offers easy recovery from deep discharge and an industry leading warranty.