If you are already a fan of utilizing synthetic vision with ForeFlight Mobile, then you will really enjoy the latest feature released in version 11.0.1. With their top-of-the-line subscription, Performance Plus, Foreflight has included high-resolution 3D aerial views which combine visual imagery with Jeppesen terrain data. You can examine virtually any airport – from the ones you frequent to those you hope to visit in the future.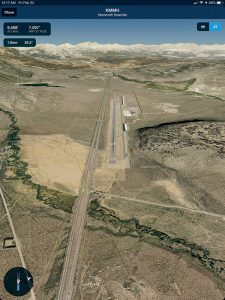 I recently used the feature on a flight in our Eclipse from my home airport in San Diego (KMYF) to Mammoth Lakes (KMMH). The imagery was phenomenal, offering me multiple views and perspectives that I could easily manipulate. Even though I've flown into Mammoth for 15 years, I used the feature to give me an enhanced view of the approach – useful since we had cloud cover between us and the airport. You simply select the runway and it positions the view on the final approach course.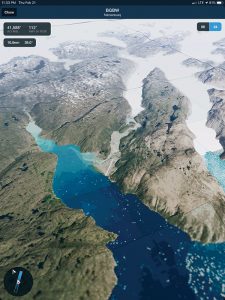 When you combine the 3D aerial views with synthetic vision, the pilot has a comprehensive situational awareness of the terrain and airport environment. It certainly would have been a useful addition when I flew to Narsarsuaq, Greenland (BGBW), where the approach is along a fjord.  
ForeFlight makes it easy to download the imagery to your iPad or iPhone. Simply select their "Pack" feature when you plan your flight.
In addition to the 3D imagery feature available in the Performance Plus subscription, ForeFlight offers some new features to all subscribers. I found their implementation of the FAA's new graphical AIRMETS, or G-AIRMETS, to be very useful. The G-AIRMETS are transmitted as part of the ADS-B data stream, so you would need a compatible ADS-B receiver to take advantage of this feature.
Other new features include enhanced flight log tracking with "Breadcrumbs," enhanced features in their Logbook and for those who want custom map layers, you can now import KMZ data files. For anyone flying to Europe, ForeFlight continues to add charts to support aviators flying in those regions. 
It is exciting to see new features such as these from one of the leading aviation Electronic Flight Bag (EFB) software providers. I'm sure we will continue to see innovative enhancements from ForeFlight and other EFB providers in the coming years.