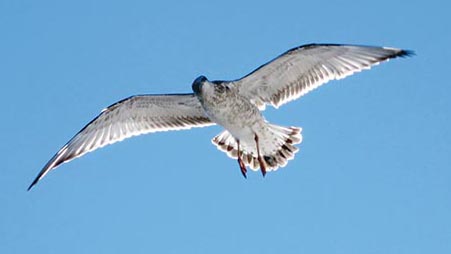 More than anything else, Jonathan Livingston Seagull loved to fly. This kind of thinking, he found, is not the way to make oneself popular with other birds. – Richard Bach
As described in Mad Dog (T&T June, 2016) the MD-80 is being retired at my carrier. I just received an e-mail from the company making it official: YOU WILL BE DISPLACED FROM YOUR CURRENT BID STATUS TO ORD CA 737 DOM EFFECTIVE 01 OCT. Yes, it was an automated, computer generated message and yes, it was all in caps. Despite my head-in-the-sand optimism, I'm kicked off the MD-80 and assigned to the 737, domestic division, in Chicago. Outcast, banished from the flock – in caps.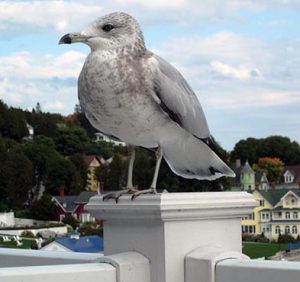 I suppose those outside of the industry may think, still, that's great news, right? Your position at the airline is being deleted but they are offering you a modern airplane and a Captain's job to boot. And you'd be right; it's nice to not be put out on the street. And it's great to still be a captain. It's not how I pictured the last few years of my airline career, however. I hoped to fly an airplane in which I was familiar and comfortable – like a slow song on a soft couch in front of the fireplace. But, we have a new system to select the trips we fly, new FAA duty time and rest rules, new electronic kitbags, a new labor agreement, new management, lots of new people, a new uniform and now a new airplane to learn. It feels like heavy metal music on a wood bench at the DMV (Dept. of Motor Vehicles). After 45 years of flying, too many 'news's can become negative instead of nice. I will need to look beyond the flock, ignoring the crowd of other gulls that can't wait to get out of this business.
At cruise altitude, when the conversation turns to GA and airplane ownership, some of our pilots say the last thing they want to do during their time off is to fly an airplane. So, announcing that I like flying the MD-80 and that I sometimes fly for charity or fun while off-duty is not the way to make this Duke-flying seagull popular with other birds. How could anyone not love to fly airplanes, though? That's just crazy talk. Still, many Part-121 pilots prefer to talk about activities unrelated to airplanes: sports, hunting, fishing, sailing, golf and dozens of others – and that's great. They own and operate businesses ranging from farming and real estate to restaurants, repair shops and beekeeping. Some are physicians, dentists or veterinarians. They compete in sporting events, fishing tournaments and pet shows. They travel in RV's and on snowmobiles. Some are professional investors: traders of stocks, commodities or currency. Some are pilots simply because it generates income – and it certainly does that. But, without some passion for flying, why would anyone endure life on the road, constant training, the regulatory mousetraps, family hardships, ongoing scrutiny of our flying ability and physical condition, with the mighty dollar as the only motivation?
For most gulls, it is not flying that matters, but eating.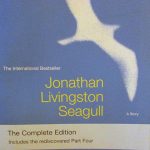 For most pilots, money musters motivation just fine. Where's the fun in that? There's a line in the Kevin Costner film Field of Dreams. When discussing his love for baseball and why they put up with the hardships, Shoeless Joe Jackson (played by Ray Liotta) describes his love of the game by saying: " … hell, I'd play for free." And so it is for some pilots. In fact, most pilots are not paid to fly at all; they pay to fly. Unfortunately, the charter, check hauling, flight instructing, regional airlines, fractionals, and a multitude of other flying jobs, pay quite low, because of our willingness, like the average seagull, to fly for food. So, it may be difficult for those outside the industry to imagine that pilots at the top of their profession, if one considers flying an airliner or biz-jet to be at the top, would not love what they do. Flying a multi-million dollar jet, loaded with top-of-the-line avionics and furnishings, all over the planet and being paid to do it. Sounds like a dream job. Enjoying the sights, sounds, professional fulfillment, comradery and the glamour. All this, plus the admiration of men, women, children and super-models. Picture Leonardo DiCaprio in Catch Me if You Can, walking arm-in-arm with an ensemble of stewardesses. From the outside looking in, this sounds like an accurate, perhaps embellished, description of the profession. From the inside looking out, however, it's quite different.
Four-Stripe Sack of Silly Putty
Closer scrutiny shows flying schedules that push pilots to exhaustion under the "new and improved" rest rules, and a controller shortage that has driven changes to the airspace structure and increased pilot workload. There's life on the road: eating chicken nuggets, living in hotels, and, for the first five seconds of every morning, not knowing where you are. Then there's apologizing to passengers and fellow employees for things beyond your control that has become part of your everyday duties and responsibilities. In fact, demonstrating the ability to put forth a sincere apology is now part of type ratings – they're going to put it in the practical test standards. For some pilots, the passion for flying has been methodically and systematically beaten out of them by either the system or their employer. It's not the flying part that's not fun, it's everything else. The outside influences are ruthless and relentless – turning savvy, passionate pilots of granite into sad sacks of silly putty. Flying great airplanes for good pay is offset by the misery of public transportation and life on the road. Airline pilots that stopped flying in GA have lost the passion and pure pleasure of private aviation. Most haven't been to Oshkosh, a pancake breakfast or sat in the hangar on a rainy day for many years. It should come as no surprise to T&T readers that, despite the distractions of the other seagulls, this rebel bird still enjoys flying – and listening to rain in the hangar. And I still remember the effort needed to get to the top.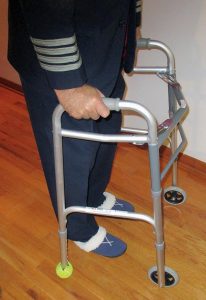 The path to an airline career is demanding. While a passion for flying is helpful, many run out of ambition, ability or money before reaching the goal. In 1990, in order to apply with Southwest, you needed a 737 type rating, military jet time and three letters of recommendation from current Southwest pilots. Delta expected the same military experience but also required that you have 20/20 vision. UPS was unique in that they wanted a "hand-writing sample". For American, Northwest and United, your application needed an ATP and FE (Flight Engineer) written. All of the airlines required a simulator evaluation – 737, 707 and for UPS a piston-twin Frasca. The interview at AA then involved a three-part physical over several weeks – including sending the company "samples" from home. This was followed by the actual sit-down interview and then, for non-military applicants, a psychological evaluation: "If you could only save one, who would you rescue from a burning house, your mom or your dad?" Most applicants from the military were offered jobs from several carriers. Many civilian pilots also got offers – except, I imagine, the ones that answered the burning house question wrong, or failed to properly seal the "samples" from home. I remember the jubilation of being offered jobs at the airlines. Contemplating retirement feels like minimizing that process and giving up on the flock.
Reality
In the military and at the airlines, the past and future of your career path is visible through a very predictable seniority system. You can either reminisce or forecast through the careers of others. For all retirees, the transition involves major challenges. Not the least of which is that you are older and your mind and body reflects that reality. The following excerpt is from the operating manual of a zero-turn-radius lawn mower. It causes one to consider the parallels to airplanes:
Operators, age 60 and above:Data indicates that operators, age 60 and above, are involved in a large percentage of machine-related injuries.These operators must evaluate their ability to operate the machinesafely enough to protect themselves and others from serious injury.
But way off alone, out by himself beyond boat and shore, Jonathan Livingston Seagull was practicing.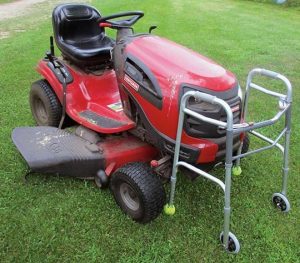 If you love the flying you do, and if you have a choice, don't change a thing – enjoy what you have. And, since my mind and body seem to be holding up pretty well – able to remember my own name and all – and having not run over anyone or lost any body parts to the lawn mower, I should free my mind, like Jonathan Livingston, of the flock's fly-to-eat mentality and keep practicing, learning and enduring the wood bench at the DMV. I should embrace yet another change and move to the next-gen airliner. That's what James T. Kirk would do. There's fun in that, right? After all, why retire and give up the admiration of men, women, children and super-models? Well, at age 60, three out of four ain't bad.