WHO: Andrew Moore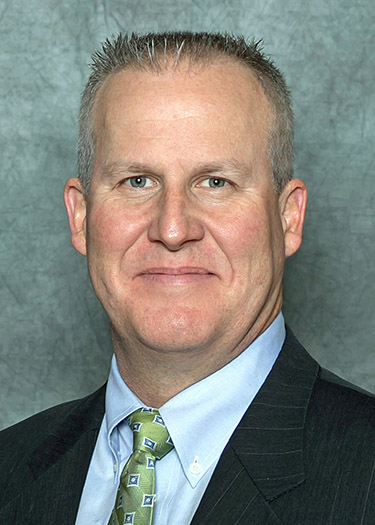 COMPANY:
National Agricultural Aviation Association
POSITION:
CEO
1. Why is agricultural aviation important to everyone, including those who don't live on a farm or have interests in agriculture?
Each year, 127 million acres of cropland are treated aerially, or 28 percent of the total cropland acres. This includes corn used for food and ethanol, cotton used for clothing, and rice, soybeans, fruits, vegetables, grains, etc. used for food. Aerial application also treats range and pastureland to feed livestock used for consumers' dairy and meat consumption. Whether it is conventional cropland or cropland grown organically, aircraft are used to apply seeds to start crops, nutrients to feed crops and pesticides to protect crops until harvest. The industry also provides firefighting and public health application services to combat disease-carrying mosquitoes and other health-threatening pests.
2. How is the industry working together to minimize risk within the agricultural flying environment?
Similar to all of aviation – general, commercial or military – safety is paramount for ag aviators. Flying ag introduces more risk into the flying equation due to making applications at just 10 feet above the crop canopy typically at speeds above 100 mph. Flying at this altitude means flying below obstacles such as utility poles with accompanying wires and communication and meteorological evaluation towers. Many of these towers are unmarked. From 2008 to 2018, there were 22 agricultural aviation accidents from collisions with METs, communication towers, towers supporting powerlines and wind turbines, resulting in nine fatalities.
For all of general aviation, there have been 40 tower-related accidents and incidents resulting in 36 fatalities over the same 11-year period. As a result of these accidents, NAAA won a hard-fought victory in seeing federal legislation signed into law in 2018 requiring rural towers between 50 and 200 feet tall and 10 feet in diameter be marked and logged into an FAA database accessible to aerial applicators. Prior to this legislation being passed, only towers above 200 feet were required to be marked.
To address other aviation safety, security and environmental professionalism issues, NAAA developed its annual PAASS (Professional Aerial Applicators' Support System) program, an annual training program offered to all U.S. aerial applicators. The PAASS program hit the stage back in 1998 and produces new educational material every year on safety, security and environmental stewardship. In that time, the PAASS program has successfully reduced agricultural aviation accidents by almost 25 percent.
3. How has the industry shifted in terms of aircraft?
The ag aviation industry has primarily transitioned to turbine engines (81 percent of the total fleet) from piston engines. Turbine powered aircraft are popular because of their greater efficiency, reliability and power. It has resulted in larger and faster ag aircraft being developed. This translates to more acres treated, but also a decrease in the number of aircraft in the industry's fleet and the population of ag pilots. Today there are approximately 2.3 aircraft per agricultural aviation operation or a total of 3,588 aircraft nationwide. According to the 1962 FAA Publication "Aircraft in Agriculture," there were 5,075 aircraft in the U.S.
The largest ag aircraft the same year were the Snow S-2 and the Ag Cat, each with maximum hopper capacities of about 300 gallons. Today, with turbine equipped aircraft, the average-sized plane is over 500 gallons with 600-, 700- and 800-gallon hopper-equipped aircraft quite common. Air Tractor is currently working on FAA certification of an aircraft with a hopper capacity of 1,200 gallons.
GPS, in addition to diversifying the industry to make variable/precision applications and create aerial images, has also decreased the number of crew members needed to make aerial applications and made it safer occupationally. GPS did away with the human flagger – a field worker that would use flags at the beginning of the application point in the field for the ag pilot to see to line up each swath.
4. What do you see as the future of agricultural aviation?
The future looks promising for the aerial application industry. The current U.S. population is 328 million people, which is expected to grow to 438 million by 2050, according to the Pew Research Center. Globally and domestically, that is a lot more mouths to feed, bodies to clothe and biofuel to power a growing population's needs – all of which our farmers produce and aerial applicators treat, fertilize and seed. Aerial applicators will also continue to diversify. They will photograph and utilize more aerial-digital images to make precision/variable rate applications as agricultural sustainability continues to grow.
5. How is the industry attracting new pilots?
There are several ways in which the NAAA is working to attract pilots to the agricultural aviation industry. We have a great section on our website, www.agaviation.org, about learning about ag aviation careers. There are also several flight schools that focus solely on ag aviation. We provide programs at our annual convention and state and regional aviation associations that answer questions posed by potential ag pilots about how to get involved in the industry. Our convention, as well as Oshkosh, is also a great place for ag pilots looking for work to network with operators hiring and vice versa. Ag pilots like the good pay and the seasonal work offered by flying in the aerial application industry because it allows them downtime to travel or take different jobs in the winter off-season months.