Above Featured Image: Brazilian Kodiak dealer Jim Cable pictured with Rob Wells.
WHO: Rob Wells
Homebase:
Sandpoint, Idaho / Seattle, WA
POSITION:
CEO of  Quest Aircraft
RATINGS: 
ATP with multiple turboprop (including Starship!)
and jet type ratings
HOURS:
8,000+
1. You have dedicated more than four decades to business aviation. What aspects about the industry have you hooked?
In the early years, it was all about flying and like many of my contemporaries, I was hooked on the idea of becoming an airline pilot. But luckily for me, my career took a different path into general aviation, and brought with it opportunities that I could never have imagined. Today, I find it's the people I've come to know and enjoy that have kept me hooked. We all share that common bond of loving aviation, which crosses all cultures and experiences.
2. Fifteen years of your career were spent in Geneva, Switzerland with TAG Aviation. What are some of the core differences between business aviation in the United States and Europe? 
Certainly, the aircraft management business is different, with United States being corporate centric and the rest of the world being an indistinct combination of high net worth and business. Otherwise, business aviation in Europe (and Asia and the Middle East for that matter) has much in common with the United States. One of the main challenges was just learning the regulatory environments in each country and region. But I greatly enjoyed the fact that my job required me to engage with many cultures, and fortunately my pilot background was often the common ground with colleagues and customers. 
3. What is your current view on the strength of the GA market? What you are feeling as a business and your optimism for the future? 
Business aviation has experienced a significant recovery the last few years. Having been involved with EBAA for many years in Europe and now GAMA in the United States, I am increasingly aware of the regulatory challenges that our industry faces. But it is fantastic to see the progress being made in terms of industry/FAA cooperation specifically when it comes to aircraft certification (something I never dreamed could happen). My hope now is that this kind of engagement extends even further in flight standards and other regulatory areas. 
There is no question that aircraft demand is increasing at a steady pace, enhanced by recent tax law changes. For these and other reasons, I'm quite optimistic that our industry is in a good place with steady growth ahead of us.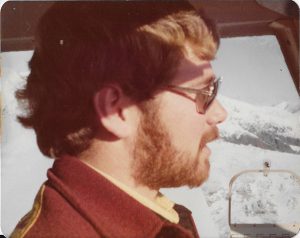 4. Quest recently celebrated the 10th anniversary of its first Kodiak delivery. How has the direction of the company adjusted over the years? What can we expect to see in 2018? 
Quest has a unique history, with the Kodiak initially designed with only one goal in mind – serve the needs of humanitarian organizations in remote areas of the world. Early funding was through donations, and once the initial mission requirements were satisfied, there was a need to expand the appeal of the airplane to other markets. In that effort, Setouchi Holdings of Japan acquired the company in 2015. 
I can see that our owners, with their experience as a manufacturer, will be a valuable resource in the years to come. As to 2018 and the near-term, there are many exciting projects in the works here at Quest and all I can say at this point is "keep watching this space!" 
5. What is one of your all-time favorite flying memories? 
People would probably guess flying business jets would be my ultimate flying experience, but actually it was my six months with a small air taxi company operating in Southeast Alaska that provided the most lasting memories. Nothing compares to the beauty of that part of our country, and the unique flying experiences that I gained during that brief period. Another favorite flying moment: I was alone, flying a Beechcraft Duke in a VFR descent over the North Carolina Smokey Mountains at sunset, and on the newly installed FM receiver "Free Bird" by Lynyrd Skinyrd was playing. Now there's an unforgettable flying experience!