Sierra Industries introduces improved, re-designed entry step for Cessna Citations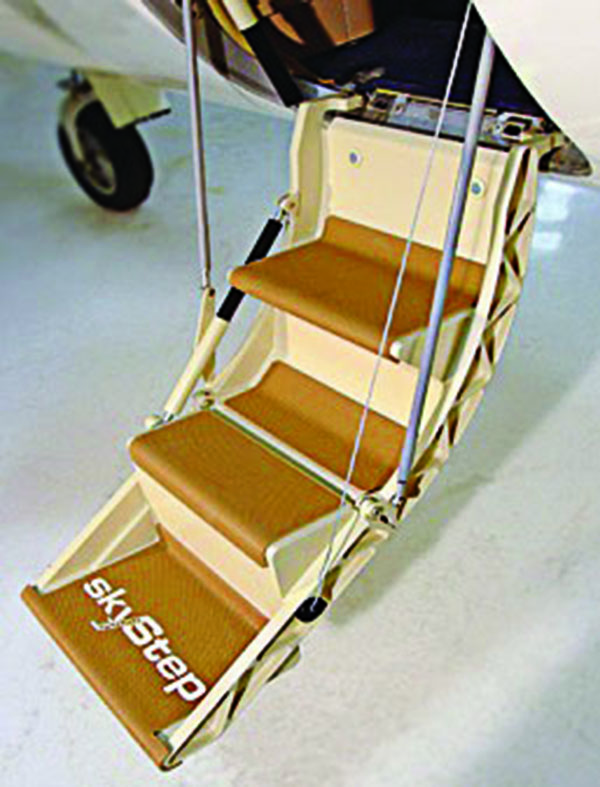 Cessna Citation modification firm Sierra Industries is proud to introduce Version 2.0 of its Citation cabin step. Designed with significant improvements in functionality and appearance over the original factory step, the "SkyStep" improves safety and utility at a highly competitive price. Manufactured at Sierra's PMA-approved facility in Uvalde, Texas, the SkyStep is applicable to a wide variety of classic Citation aircraft.
Improved features of the new step design include:
Precision machined from aircraft aluminum to eliminate cracking and breaking
Enclosed back & sides to prevent slipping and improve passenger security
Three evenly-spaced steps instead of two, for enhanced ease of entry
First step is closer to the ground; no need for a separate first step in the nose
Pneumatic cylinders softly deploy the door, preventing damage to door sill and toes
Inertia reel cable with T-handle makes the step easy to retract from inside the cabin
STC approval (pending) for Citation models 500, 501SP, 550, 551SP, S550, 560 (V, Ultra, Encore), 525 (CJ, CJ1, CJ1+), 525A (CJ2, CJ2+), 525B (CJ3, CJ3+)
Options such as integral lighting, custom paint and tread finishes are also offered.
The SkyStep is now available at an introductory price of $15,500 installed, a superb value, compared to the cost of the stock Cessna Citation replacement step. Sierra's price includes onsite (continental US) installation by Sierra technicians. A discount of $1,500 applies if installed at one of Sierra's MRO facilities in Uvalde or San Antonio, Texas.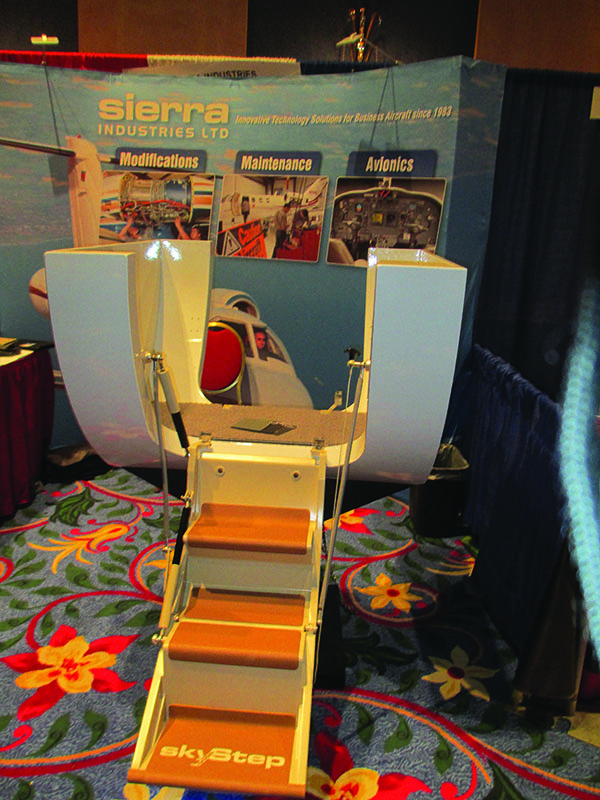 A video is at: https://www.youtube.com/watch?v=87DZmg3wmCw&feature=youtu.be
More information can be found on the Sierra website: http://www.sijet.com/skystep or via toll-free phone at 1-888-835-9377.