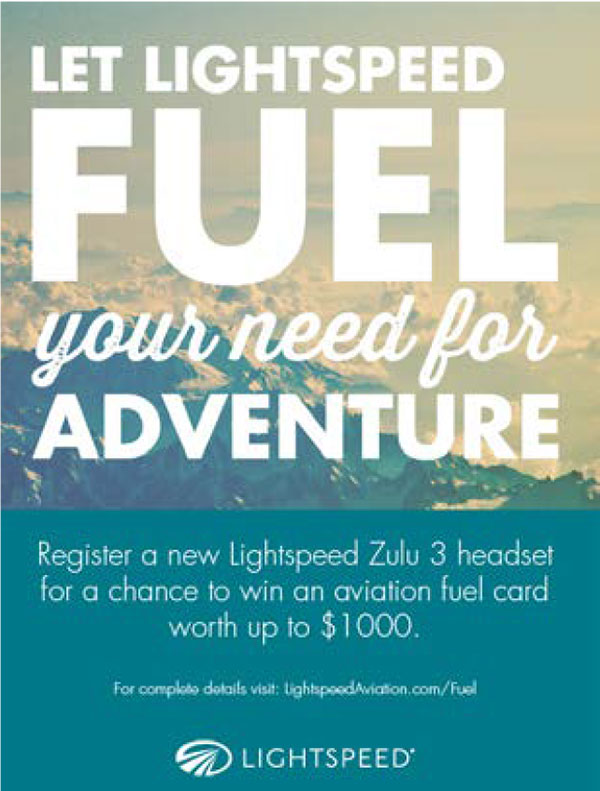 Lightspeed Aviation has announced that it will put $14,500 worth of gift cards in the hands of 100 lucky pilots this spring. By registering a Lightspeed Zulu 3 headset, partici­pants are automatically entered into one of four drawings to take place between April 17, 2018 and May 29, 2018. Each winner will be awarded a gift card with a value ranging from $100 to $1,000. The winners will be posted at LightspeedAviation.com/fuel at the conclusion of each drawing. 
"We were looking for a way to inspire pilots to get out and do some spring flying after this particularly long and cold winter," said Teresa De Mers, executive vice president at Lightspeed. "The FUEL Your Need For Adventure pro­motion provides a fun incentive for pilots to update their headset and encourages flying."
Details on the promotion, as well as the results of the bi-weekly drawings can be found at LightspeedAviation.com/fuel.