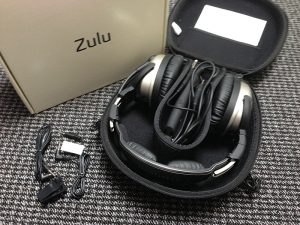 Lightspeed Aviation has unveiled the Zulu 3 ANR headset that adds several enhancements including:
New contoured ear seals that are designed to hug the curve of the jaw, for a more natural fit that increases comfort and stability;
New cables built around a Kevlar core that are stronger and more flexible than standard cables, while weighing less. These are the same cables that are standard on Lightspeed's PFX and Tango;
Seven-year warranty;
An optional, free taller head pad for smaller head shapes.
The Lightspeed Zulu 3 retains the familiar sleek, high-tech look of its predecessors and includes Bluetooth phone and music, the durability and longevity of nearly 100 percent stainless steel and magnesium construction, and user-adjustable mic gain and ear seals.
Zulu 3 is available with Dual GA, LEMO (panel powered), and U-174 (Heli) connectors and sells for $850. To learn more about the new Zulu 3 and Lightspeed's complete line of headsets and complementary pilot supplies, visit LightspeedAviation.com.