ADS-B compliant touchscreen upgrade gives the legacy Citation's pilot/owner new-generation capabilities and increased situational awareness.
Rick Garcia, President and CEO of Gulf Coast Avionics Corporation, has announced that his company recently completed an ADS-B compliant Garmin touchscreen avionics upgrade on a 1998 Citation CJ1 (525).
"The aircraft is owned and flown by a Tampa-based businessman who primarily flies single-pilot," Garcia said. "He recently moved up to the CJ1 from a Piper Cheyenne and he wanted to do an avionics upgrade that would not only ensure the Citation's ADS-B compliance, but also deliver a number of operational and situational awareness benefits that would make the transition easier."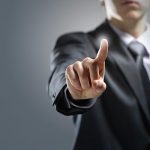 Matt Schloss, Sales Representative for Gulf Coast Avionics, explained that the Citation CJ1 upgrade included:
Dual Garmin GTN 750 Touchscreen GPS/NAV/COMM/MFDs
Dual Garmin GTX 345 ADS-B "Out" and "In" Mode S extended squitter transponders
WAAS LPV approach capability
Garmin Flight Stream 210 gateway for wireless iPad cockpit connectivity.
"This was our shop's first ADS-B compliant Garmin GTN touchscreen installation in a CJ1 and with our prior experience with Citations it turned out to be a pretty straight-forward project," Schloss said. "We did have to create a new wiring harness to interface the new avionics with the legacy Honeywell EFIS and autopilot. Everything else was done following the JetTech STC."
"While the Garmin GTN 750 touchscreen units will add a great deal of functionality and operational convenience to the panel, the owner is going to really benefit from the WAAS LPV approach capability, which will enable the owner to get into airports that were previously inaccessible," he said. "The new Garmin Flight Stream gateway will also give him the ease of wirelessly linking his iPad to the 750's. This capability will greatly simplify cockpit management, reduce workload while increasing situational awareness."
"The customer was absolutely thrilled when he saw the new panel for the first time," Garcia said. "He now has a reliable airplane that will meet his business and personal travel needs well into the future."
Garcia also stated that, thanks to the short turn time on this installation and the capabilities of the completed panel, GCA has been awarded a similar project to upgrade a Citation II that is owned and operated by a central Florida-based Part 135 charter company.
"With the ADS-B mandate approaching quickly, more and more operators are coming to us to have their aircraft made compliant," he said. "All of the Gulf Coast Avionics facilities are seeing increased business."
For a copy of the GCA catalog or for more information, visit: www.GCA.aero