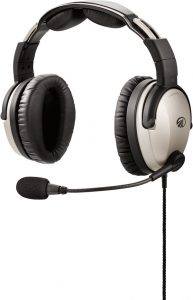 Daher has introduced the latest features and functionality on Garmin G3000 all-glass integrated flight deck configuration for TBM 930s, the high-end model in Daher's very fast turboprop aircraft family.
"Our long-term partnership with Garmin enabled us to introduce the latest G3000 capabilities on the TBM 930, offering our customers the most modern cockpit technology available to optimize their flight operations," Senior Vice President of the Daher Airplane Business Unit Nicolas Chabbert said. "Working together, our teams were able to integrate, test and certify this major update in just a few months."
New functions available with the flight deck's latest software version include:
Surface Watch, which helps the pilot maintain enhanced situational awareness in the airport environment;
Baro VNAV, allowing approaches with vertical guidance when Wide Area Augmentation System navigation is not available;
Visual approach to assist the TBM pilot in performing visual approaches on non-controlled airports with vertical guidance.
Symbology also is improved with the current software version. A TBM silhouette on charts and maps allows instant identification of positioning, while informative messages of the crew alerting system are now displayed in white for easier distinction from caution (yellow) and warning (red) messages.
Connectivity also reaches a new level with the implementation of Garmin's Flight Stream 510 Wi-Fi and Bluetooth linkup system to mobile devices running Garmin Pilot, Foreflight or FltPlan Go apps.
Other new features on the Model Year 2018 aircraft are tailored for improved pilot interface. This includes backlighting on the cockpit's central console to provide enhanced visibility at night for the manual trim, power lever, flaps lever and override controls. Additionally, a high-fidelity microphone has been incorporated in the pilot's oxygen mask for clear communications with air traffic control when the mask is in use.