FLIGHTSAFETY international to install new cessna citation xls+ simulator at Columbus learning center. FlightSafety International announces that it is building a new Cessna Citation XLS+ aircraft simulator. It is expected to enter service in April, 2016 at FlightSafety's Learning Center in Columbus, Ohio, following Level D qualification by the Federal Aviation Administration. Qualification by other aviation authorities around the world will be achieved based on customer requirements.
"Building a new Cessna Citation XLS+ simulator further enhances the benefits FlightSafety provides to owners and operators of Cessna aircraft around the world," said Steve Gross, Vice President, Sales. "This is another example of FlightSafety's commitment to provide customers with the conveniently located training resources they require."
The simulator will feature FlightSafety's latest advances in technology, including the VITAL 1100 visual system. It provides unprecedented fidelity and realism. The highly detailed imagery, vastly improved scene content, exceptional environmental effects and levels of detail presented, significantly enhance the training experience.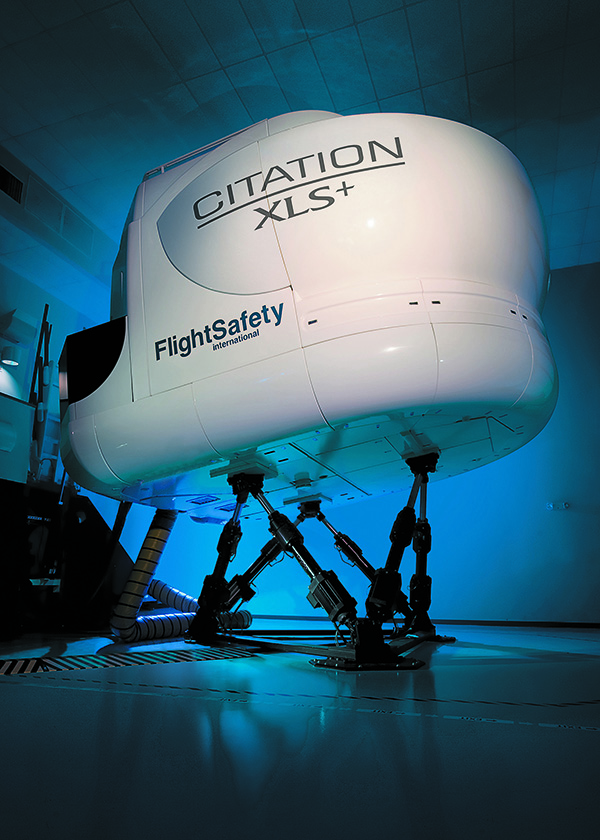 FlightSafety provides training for Cessna aircraft using its fleet of 42 simulators located in Atlanta, Georgia; Columbus, Ohio; Long Beach, California; Orlando, Florida; San Antonio, Texas; Wichita, Kansas; and at the Farnborough airport in the United Kingdom.
Training is currently provided in Columbus for the Bombardier Challenger 350, Global 5000 and 6000, Cessna Citation Sovereign, Citation X, Dassault Falcon 2000, 2000EX, and Gulfstream G200 aircraft. Training for the Challenger 650 is scheduled to begin early next year.
For further information, visit www.flightsafety.com