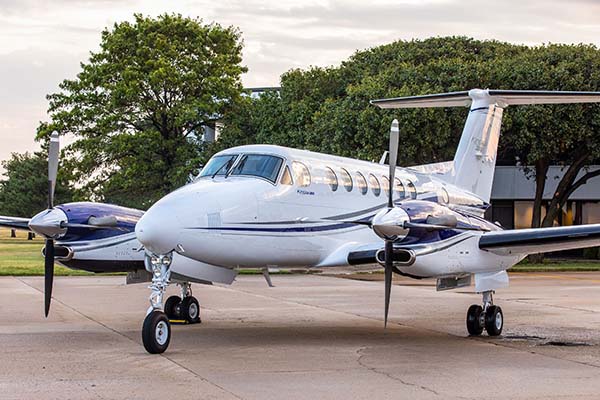 Introducing the Beechcraft King Air 360
Textron Aviation ushered in the next generation of its legendary King Air turboprop family with the Beechcraft King Air 360/360ER. The updated flagship turboprop offers the latest technological advancements in the cockpit, a redesigned cabin, and enhancements to passenger comfort. The aircraft is currently in production with customer deliveries expected to begin in the Fall of 2020.
A key feature of the King Air 360 cockpit is the addition of the Innovative Solutions & Support (IS&S) ThrustSense Autothrottle. The autothrottle supports pilots in their critical mission of delivering people or cargo safely by automatically managing engine power from the takeoff roll through the climb, cruise, descent, go-around and landing phases of flight. This enhancement reduces pilot workload and supports them in their continuous vigilance to prevent over-speed or under-speed, over-temp and over-torque conditions.
Another important update in the cockpit is the new digital pressurization controller, which automatically schedules cabin pressurization during both climb and descent, reducing pilot workload and increasing overall passenger comfort. The pressurization gauges have been integrated with the powerful Collins Aerospace Pro Line Fusion flight deck.
With seating for up to nine passengers, the latest King Air offers an even greater passenger experience than its predecessor. The aircraft features a cabin altitude of 5,960 feet at a typical cruising altitude of 27,000 feet – more than 10 percent lower when compared to the King Air 350i. The improved cabin altitude levels provide greater comfort for passengers, especially during longer flights. For more information, visit www.txtav.com.
---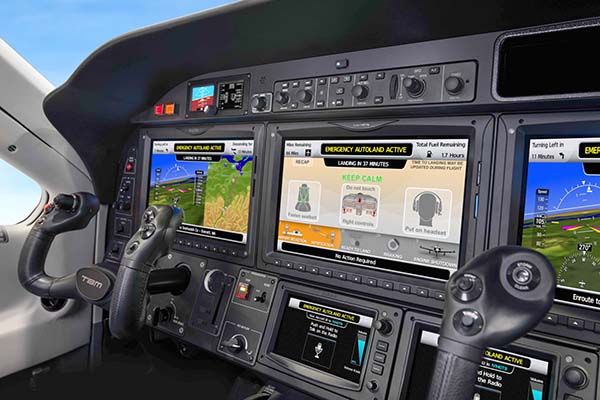 Garmin Autoland Certified on TBM 940
Garmin announced European Aviation Safety Agency (EASA) and Federal Aviation Administration (FAA) certification of Autoland in the Daher TBM 940. The Garmin Autoland system is available as part of the G3000 integrated flight deck and is capable of taking control and landing the aircraft without human intervention in the event the pilot is unable to fly.
In the event of an emergency, the pilot or passengers on board the aircraft can activate Autoland to land the aircraft with a simple press of a dedicated button. Autoland can also activate automatically if the system determines it's necessary. Once activated, the system calculates a flight plan to the most suitable airport, while avoiding terrain and adverse weather, initiates an approach to the runway and automatically lands the aircraft – without pilot or passenger intervention. For more information, go to www.garmin.com/aviation.
---
Cirrus Aircraft Launches VisionAir Ownership Program
Cirrus Aircraft recently announced VisionAir, a revolutionary ownership program for the Vision Jet. Designed as a completely turnkey program, VisionAir includes everything needed to own, operate and manage a Vision Jet.
VisionAir is an exclusive, comprehensive aircraft management program for Vision Jet owners. The program includes an on-demand professional pilot, concierge services, complete maintenance coverage, aircraft management oversight and storage, as well as options for insurance coverage and referrals for professional tax advice. VisionAir is a total ownership solution that goes beyond fractional ownership and charter services to offer full ownership.
VisionAir is currently available at Cirrus Aircraft's newest factory-direct facility, Cirrus Aircraft McKinney (KTKI), located in the Dallas Metroplex area. Additional locations will be available soon. For more information visit www.cirrusaircraft.com/visionair.