Photography Book Spotlights Owner-Flown Jets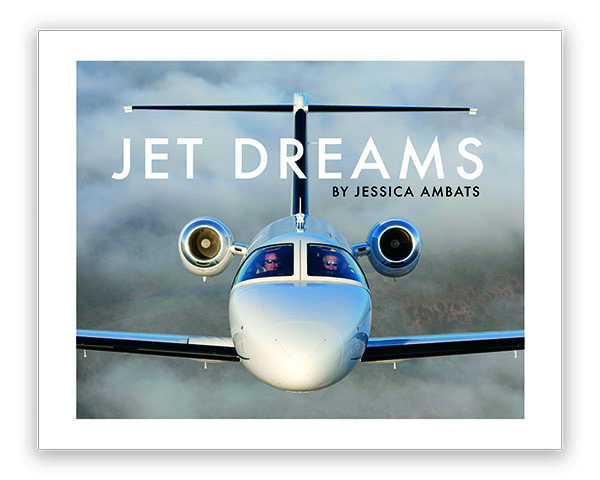 by Jessica Ambats
"Jet Dreams" is a combination of my two passions: aviation and photography. It's a high-end coffee table photography book about jets, entrepreneurs and dreams.
Jet Dreams will feature awe-inspiring jets in spectacular locations, but it's about something bigger: chasing dreams. As kids, many of us looked up at the sky each time an airplane passed over. We dreamed of flying. Jet Dreams is about those, who through hard work and entrepreneurship, achieved their childhood dreams.
It's the only photography book about owner-flown jets. They are entrepreneurs of all kinds – inventors, creatives, techies and more – who are passionate about flight. Each time they rotate off the runway, the little kid inside them cheers "yes!" This book is about that kid in all of us. 
Jet Dreams is a book of photographs of jets over stunning backdrops.
It's about thrills, precision and managing risk.
It's about teamwork and the pilots who fly the planes.
It's about angles: light angles, bank angles, camera angles.
But most importantly, it's about achieving your dreams.
Pre-sales are available on Kickstarter. The campaign will fund the self-publishing project. Special backer options include an air-to-air shoot of your aircraft, to be featured in Jet Dreams or a subsequent photography book (depending on airplane type). 
For more information visit www.kickstarter.com/projects/jessicaambats/jet-dreams      
_________________________________________________________________________
Garmin Autoland Achieves FAA Certification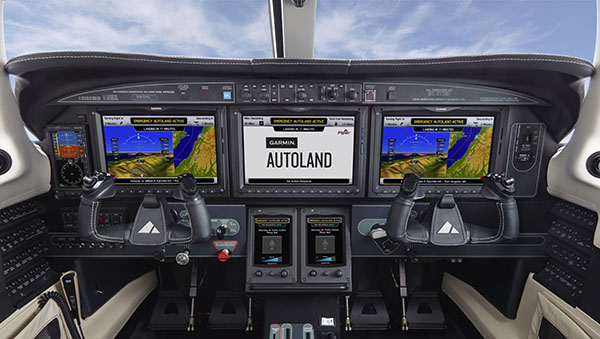 On May 18, Garmin announced Federal Aviation Administration (FAA) certification and availability of the Garmin Autoland system in the G3000 integrated flight deck in the Piper M600 SLS. In the event of an emergency, Autoland will control and land the aircraft without human intervention. The award-winning Garmin Autoland system is also featured on the Cirrus Vision Jet and Daher TBM 940 and will soon be available on these aircraft, with additional aircraft approvals to follow.  
"What started as a vision to develop the world's first Autoland system for general aviation, became a reality today as we deliver one of the industry's most significant innovations," said Phil Straub, Garmin executive vice president and managing director of aviation. "Congratulations to the entire Garmin team who contributed to the development and certification of Autoland – one of the industry's most forward-thinking technologies that will forever enhance aviation safety and save lives."  
In the event of an emergency, the pilot or passengers on board the aircraft can activate Autoland to land the aircraft with a simple press of a dedicated button. Autoland can also activate automatically if the system determines it's necessary. Once activated, the system calculates a flight plan to the most suitable airport, while avoiding terrain and adverse weather, initiates an approach to the runway and automatically lands the aircraft – without pilot or passenger intervention. Learn more at www.garmin.com/autonomi.