New Cowling System Introduced for the PC-12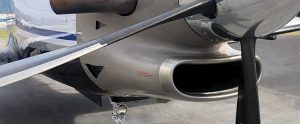 American Aviation, Inc. and Edmo Distributors, Inc. recently announced a new ram air cowling system for the Pilatus PC-12 called Speed Cowl. The system received an FAA Supplemental Type Certificate at the end of July.
"Speed Cowl vastly improves ram air recovery to the turbine engine intake. This results in higher available torque at the same ITT settings, which significantly improves engine performance," said Tim Gump, president of Edmo. "With Speed Cowl, PC-12 owners can now unleash the additional power that is available from their Pratt & Whitney PT6 engine."
Edmo reports that during flight tests, the true cruise airspeed was shown to increase by up to 18 knots at FL280. Also, time to climb above FL180 was reduced due to increased available torque. Performance improvements vary based on altitude, outside air temperature and ITT settings. For more information, visit info.edmo.com/speedcowl.  
___________________________________________________________________________
First Embraer Praetor Delivered in the United States
VanAllen, a business aviation consulting firm, delivered the first Embraer Praetor 600 in the U.S. VanAllen conducted the pre-delivery inspection in Brazil, with the acceptance and delivery taking place in Melbourne, Florida. 
"Over the past two years, VanAllen has delivered nearly a dozen Embraer products to its clients," said Jeff Agur, CEO of VanAllen. "We are excited to be a part of this milestone and see the continued evolution of the Embraer product line."
"We are very pleased to deliver the first U.S. Praetor 600 to VanAllen's customer, who certainly will enjoy the highest level of customer experience with the aircraft's superior performance, technology and comfort," said Michael Amalfitano, president and CEO of Embraer Executive Jets.  
___________________________________________________________________________
SierraTrax Unveils Maintenance Bidding Service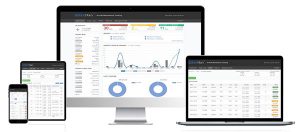 During the Citation Jet Pilot's convention, SierraTrax unveiled "Maintenance Marketplace" – a service that allows aircraft service centers to submit bids on upcoming work indicated by the SierraTrax database. Customers can opt-in to anonymously share their aircraft records and receive proposals from maintenance shops, allowing them to compare quotes from several providers on standard inspections. 
"We are excited to launch our Maintenance Marketplace and believe that it will, over time, have a transformative effect on how turbine aircraft owners select their maintenance providers," said Jason Talley, CEO of SierraTrax. "The service provides an easy way for maintainers to drive business to their facilities, and at the same time, it allows our customers to equitably compare the value of competing proposals without sales pressure." 
SierraTrax offers aircraft maintenance tracking starting at $99 per month. For more information, visit sierratrax.com.  
___________________________________________________________________________

Western Aircraft Authorized on Williams FJ44 Engines
Western Aircraft announced it is now authorized to work on Williams International FJ44 engines for the various models of Cessna Citation Jets.
This new Williams FJ44 engine authorization allows Western to work on Cessna 525, 525+, 525 A, A+, B, C and M2 models. Western Aircraft is already a Williams Authorized Service Facility for the Pilatus PC-24.
"We are excited to add Citation models to our authorization for Williams FJ44 engines," said Jody Harris, director of
aircraft services at Western Aircraft. "It's another way to provide quality customer service to our Cessna customers." For more information, visit westair.com.