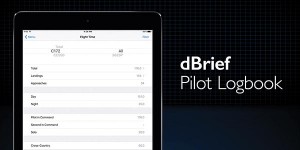 Streamlined app offers free alternative to overkill logbook software
As you may be aware, the electronic logbook scene is an abyss. There are tons of options, but the professional ones are outrageously expensive, and the most-popular free ones are cumbersome and hard to use on mobile–and they all fail in one crucial area: the simplicity of logging a flight.
Enter dBrief: an app for pilots who want to painlessly keep track of their flights. dBrief enables users to log flights in seconds flat, affording pilots the freedom to log a flight before leaving the cockpit. Flights synchronize across devices, so it's possible log a flight on your iPad and see it appear on your iPhone.
For the niche of pilots who are looking to track duty time, rest requirements, and other more detailed metrics, a commercial logbook may be more suitable. However, dBrief is a boon to flight instructors, Part 135 pilots, and others who fly multiple flights per day. Users can view flight maps, swipe through detailed overviews, and see future currency requirements (e.g. "You will need two approaches to get current").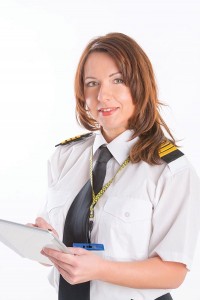 Complete with 3D Touch for the iPhone 6s, dBrief encapsulates the essence of iOS to deliver the best native experience. The service is completely free, and strives to give the common pilot a superior instrument.
The app can be downloaded for free at: itunes.apple.com/us/app/dbrief/id653891142?ls=1&mt=8
You may visit www.dbrief.me for more information.