Growth in the air is leading to growth on the ground for Executive AirShare at its original base of operations. The nation's third-largest fractional aircraft provider has broken ground on a new facility at Wichita's Col. James Jabara Airport (AAO). It will provide greater efficiency for the company and its shareowners.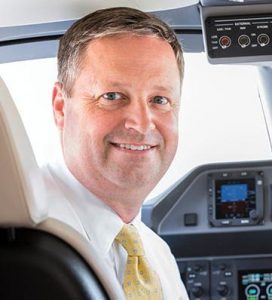 Executive AirShare, founded in Wichita in 2000, earlier this year signed a seven-year lease with Midwest Corporate Aviation for more than 27,000 square feet of hangar space at Jabara, on the city's east side. In addition to hangar renovations, EAS is constructing a new 7,000-square-foot office adjacent to the hangars for its Wichita staff. When the office opens this fall, Executive AirShare will transfer all of its team members, maintenance control and support staff from Wichita Dwight D. Eisenhower National Airport (ICT) to Jabara.
"With 95 percent of our flight activity going in and out of Jabara, this move takes advantage of proximity efficiencies, streamlining the shareowners' experience," says Harry Mitchel, Executive AirShare's chief operating officer. "All of our Wichita logistics – maintenance work, fleet inspection, scheduling and recordkeeping – will become more effective at Jabara. It just makes sense to have everything in one place and that's at the home of Wichita's primary executive and business aviation destination."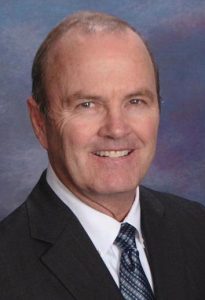 The Jabara facility offers 35 percent more hangar space than its current facility at Eisenhower National Airport, located on the city's southwest side. The Wichita move follows a facility upgrade at Executive AirShare's base at Fort Worth Meacham International Airport in 2015 and the company's move to its new headquarters in Lenexa, Kansas, in April.
"Wichita's upgrade keeps our company's trajectory upward," says Keith Plumb, Executive AirShare president and CEO. "It strengthens our commitment to provide the best possible service. Minimized downtime allows shareowners to take full advantage of their days on our fleet of late-model, efficient aircraft."
Executive AirShare currently serves the Central U.S. and Great Lakes regions, operating a fleet of Bombardier Learjet 45XR, Embraer Phenom 300 and Phenom 100, Cessna Citation CJ2+, and Beechcraft King Air 350i aircraft. Executive AirShare also offers aircraft management and charter services through its subsidiary, Executive Flight Services. For more information about Executive AirShare and its services, please visit www.execairshare.com.