In light of the pre-owned turboprop series kicking off this issue, I asked my father Randy Groom to recount some of his personal experiences and observations after selling turboprops (in addition to pistons and jets) for 30-plus years. Below he paints a picture of the product changes and industry trends seen in the turboprop market since the beginning of his career.
For nearly 40 years, turboprops were the bread and butter of my professional career. They provided for my family, allowed me to live in some very nice places (yes, including Wichita), sent my kids to college and allowed me to travel the world. So, when Rebecca asked if I would provide a little personal history and perspective on turboprops, I said sure.
1980s 
1980 started to show signs of major turbulence in the industry although, at the time, Beech was still in full throttle production of King Airs. I vividly remember the company proudly announcing that they hit a production peak of 50 King Airs a month and dealers were fighting over their allocation. The company at that time was building seven different models of the King Air including the C90, E90, F90, A100, B100, Super King Air 200 (both standard door and cargo door versions) and the military C12 version of the Super King Air 200. The company also built one more turboprop at the time, the single-engine T34C Mentor military trainer.
Beech also seriously explored a whole new concept – a pressurized single-engine turboprop named the Lightning. Two proof of concepts prototypes were built, one with a Garrett engine and one with a PT6. Personally, I thought they were breathtakingly beautiful airplanes. But when the production and finance leaders crunched the numbers, it was thought that the airplane would price out in excess of $1 million dollars and the program was canceled. One can only speculate what the single-engine turboprop landscape would look like today if the Lightning had been given the go-ahead.
Back in those days, the King Airs had a dizzying level of competition from other twin turboprops. This included the Cessna model 425 Corsair and the Cessna Conquest. Piper had its Cheyenne I, II and III models. Aero Commander had their high-wing 690, Mitsubishi had a short and long-cabin version of the MU-2 Series, and Fairchild had its Merlin series.
And if that wasn't already enough competition, customers had the option to buy a Cessna Citation I or II model jet for roughly the same price as a King Air 200. That decision process was complicated with the emotion of buying a jet clashing with some of the mission and economic sensibilities of buying a turboprop. We won some and lost some when it came to competing with the Citations. But by far, the biggest competitor to selling a new King Air was a used King Air – a fact that still rings true today (and has probably been the case with all manufacturers since the Wright Brothers). 
1990s
One by one the twin-turboprop competition started to fade away in the mid-80s with Cessna discontinuing the Conquests, Mitsubishi stopping MU-2 production and Fairchild halting the Merlins, with Commander calling it quits as well. Piper hung on until the early 90s with their Cheyennes, albeit at low production levels. So, for a little while, Beech got to enjoy being the turboprop king and only having to worry about the pesky Citations and used King Airs.
Of course, no Beechcraft history is complete without mentioning the Starship. The model 2000 Starship was conceived in the early 80s and ultimately was certified in 1989 with the goal of replacing the venerable King Air. Unfortunately, the aircraft was slower, noisier and less reliable than the King Air 300 of the time. The cabin was bigger and more comfortable, and the airplane certainly had a commanding ramp presence. But by any measure, the Starship was the biggest failure in the history of General Aviation up to that time, and was only more recently eclipsed. 
In the midst of struggling with the Starship, another group of turboprop competition started to creep into the picture that Beech never took seriously. Socata certified and introduced their TBM 700 model in 1990 and Pilatus rolled out the PC-12 in 1994. Later, Piper introduced their Meridian turboprop. Beech never thought that a single-engine turboprop could find its way into being a mainstream corporate aircraft. It was a major miscalculation.
Today
Today, I have had the opportunity to fly, experience and appreciate virtually all the turboprops being produced, both singles and twins. In my consulting work, I have also had the privilege to work with Piper, Pilatus, TBM and Kodiak dealers giving me an even greater appreciation for those products and how they have expanded the market reach to a whole new set of customers. It will be fascinating to watch as new turboprop engine technology brings forth the potential to significantly improve efficiency and operating costs.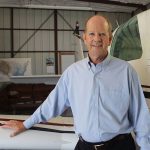 Randy Groom is president of his consulting business Groom Aviation. He has held senior leadership positions with Piedmont Hawthorne Aviation, Piper Aircraft and Beechcraft where he served as president. He has 11,000 hours of flight experience and is a proud owner of a Beechcraft Bonanza and Aviat Husky. Randy can be contacted at randy@groomaviation.com.