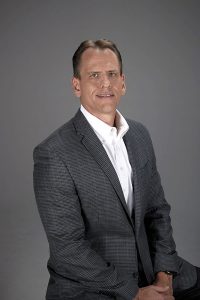 On Oct. 30, 2019, Garmin stunned the aviation industry with the announcement of Autoland, an autonomous technology that lands an aircraft without any human intervention. The revelation may result in a major reset in the expected standard for safety equipment in future general aviation aircraft. 
In late August, prior to the public announcement, I sat down with Phil Straub, Garmin's executive vice president and managing director of aviation, to discuss how the technology came about and why this may be the most important development the company has ever brought to market. 
T&T:  Why was this such an important project for Garmin to undertake?
Straub: It became a calling for us. When you hear about those accidents where the airplane is perfectly operational, but the pilot is possibly incapacitated, it is such a helpless feeling. There have been a couple in the last few years and those sealed the deal for me. We can make a difference here, and I view it as our obligation to make a difference. 
T&T: What was the certification process like considering how many areas of flight operations that Autoland touches?
Straub: This isn't just about certifying a single airplane. Autoland crosses over into the flight standards side through the human factors aspects and air traffic control side because we are broadcasting in the blind and squawking an emergency code. Thus, we were coordinating three branches of the FAA. It was a big certification undertaking and required monumental coordination. In addition, the Boeing 737 Max issue has taken up FAA resources, and that has a trickle-down effect to the rest of the industry. 
T&T:  It's easy for companies that dominate a specific market to become complacent and cease to innovate. What is Garmin's long-term strategy to push the technology envelope and stay out in front?
Straub: The story I like to tell is that Gary Burrell and Min Kao (Garmin's founders) saw an opportunity, which led them to found the company back in 1989. Although they had a few GPS panel-mount products developed, the Bendix/King KLN90 was still the dominant product at the time. It wasn't until the GNS430 came along that Garmin really competed and began to make inroads. 
For me it's a matter of keeping that culture and remember why we exist. I think the best example is to look at the homebuilt/amateur market. While it takes a lot of resources to serve that market, they buy our product, put their trust and faith in us, and are entitled to great service. If we don't serve them well, we give others the opportunity to serve a need where we are not. We never want to take our success for granted. 
But on the flipside, we are a small player in the overall aerospace market. So, we have to be very scrappy and innovative, and never let the foot off the gas. 
T&T: Where does Autoland technology go from here?
Straub: It needs to go in smaller airplanes, but it also needs to go in bigger airplanes. When you think about the building blocks that allows this to happen – the autopilot, autothrottle, navigation, communications – these are in most airplanes, or they can be in most airplanes. With the right hardware, there is nothing preventing it to being applied in a smaller aircraft. 
But I still maintain that when I get on an airliner, I think I have the right to have an airplane equipped with this technology. We are not talking a Category III Autoland system. But in emergency scenarios, this system could be available and activated. We are seeing some interest among larger-cabin Part 25 OEMs. 
T&T:  Will the industry continue to see investment in new safety products from Garmin?
Straub: We are committed to developing advanced technologies and we can make a difference here. We hold the bar very high and we recognize that we have a responsibility to bring these types of technologies to the market that protect the lives of our customers, our children, family and friends. Autoland started as a vision many years ago and as it developed, we kept pushing to make it better – not to just save the lives of the people inside the airplane, but to preserve the airplane itself. That's the kind of place that makes you excited to come to work every day.