Happy New Year! 
2018 will always remain special to me, as it was the year I joined this publication. Over the past year, I have expressed to numerous people this is the dream job that I did not realize I wanted. I am fortunate for the experiences and people in my life that led me here.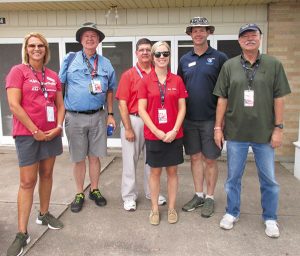 With the turn of the new year, I thought I would share a "state of the union" for the magazine going into 2019. As you may know, Twin & Turbine continues to be the only monthly aviation magazine that speaks solely to twin and turbine owner-pilots. It is delivered to nearly 40,000 owners around the world and put simply, is true "pilot talk." When I assumed this role last summer, I stated my plan to bolster the magazine with additional perspectives, insightful editorial, and an updated design. We have since welcomed five additional (regular) contributing writers to the T &T pool including industry veterans, active pilots and young professionals. 
Over the past six months, our writers – both new and veteran – have genuinely impressed me with their experience, knowledge and passion. Together we have one clear goal: continue providing the multi-faceted and relevant aviation journalism that Twin & Turbine is known for – content that all of you, pilots of owner-flown, cabin-class aircraft, will find real value. 
And based on T &T's first ever readership survey conducted last June, the publication has been doing a good job of fulfilling that goal, as 9 out of 10 participants stated they find Twin & Turbine to be a valuable resource. This finding, in addition to other survey data, was highly encouraging and provided our team with great momentum as we completed 2018. So, thank you again for those who took the time to share your feedback and insights in support of our mission to keep T &T an instrumental magazine for owner-pilots. 
In regards to design, this will be a focus in 2019. You can expect the look and feel to evolve over the coming months. The magazine will retain the content you are familiar with, but it will be presented in an updated, clean way. I am excited for this next step forward.
As always, should you have a story idea, feedback or comments, I'd love to hear from you. I believe this publication is a reflection of the owner-pilot community wherein everyone can share and learn from one another. Feel free to email me at rebecca@twinandturbine.com.